Amethyst Crystal Polished Edges natural heart shape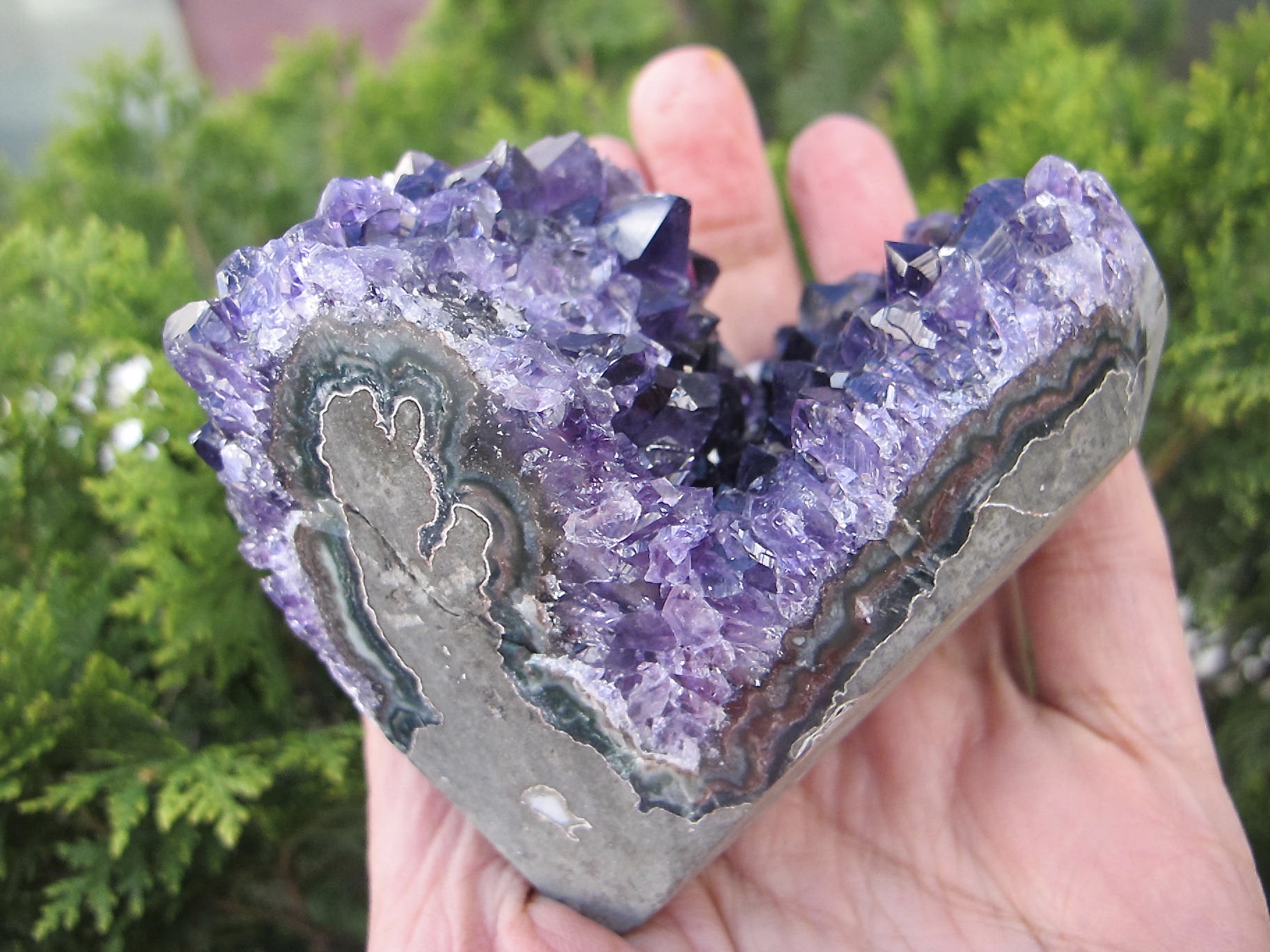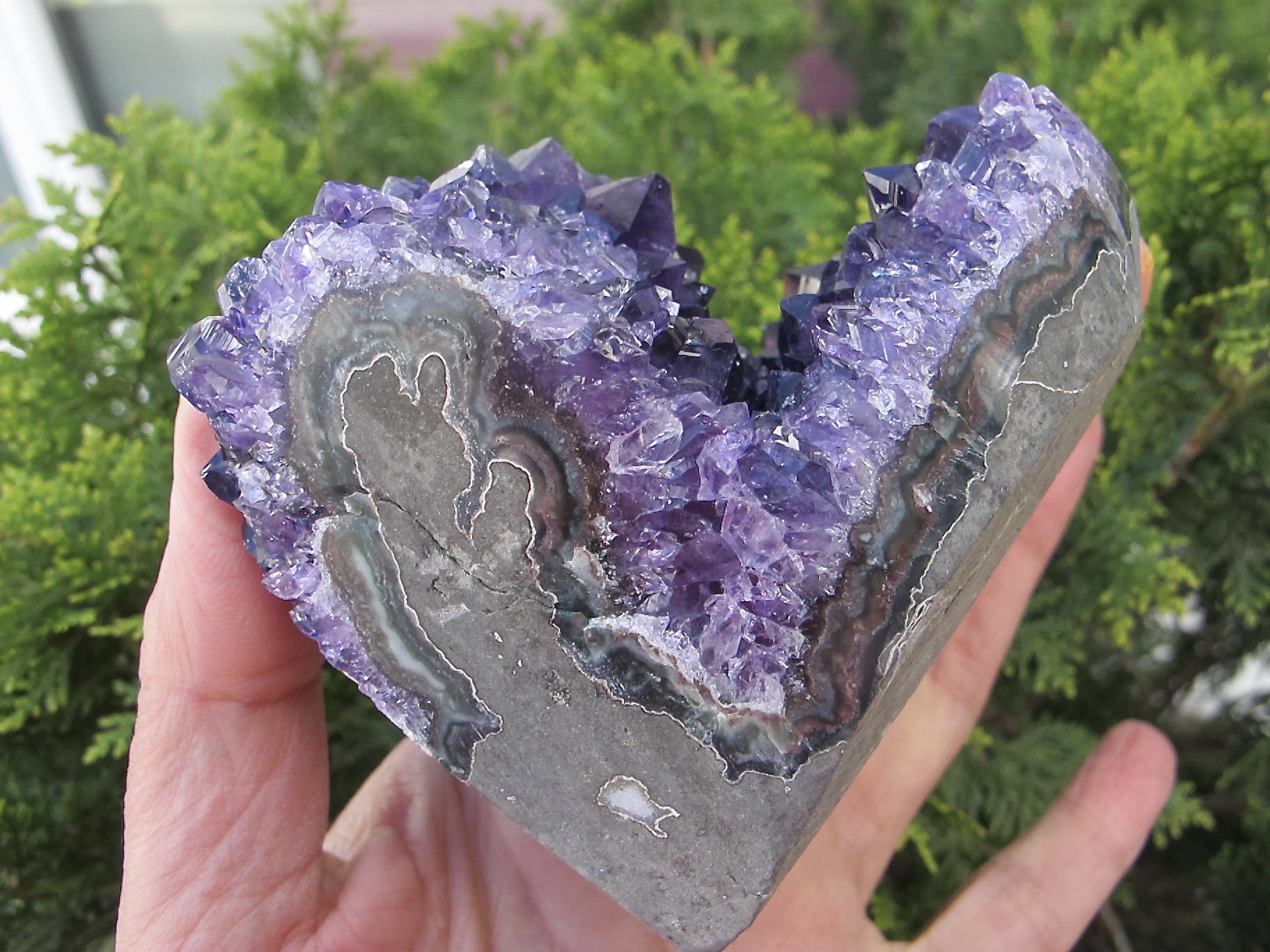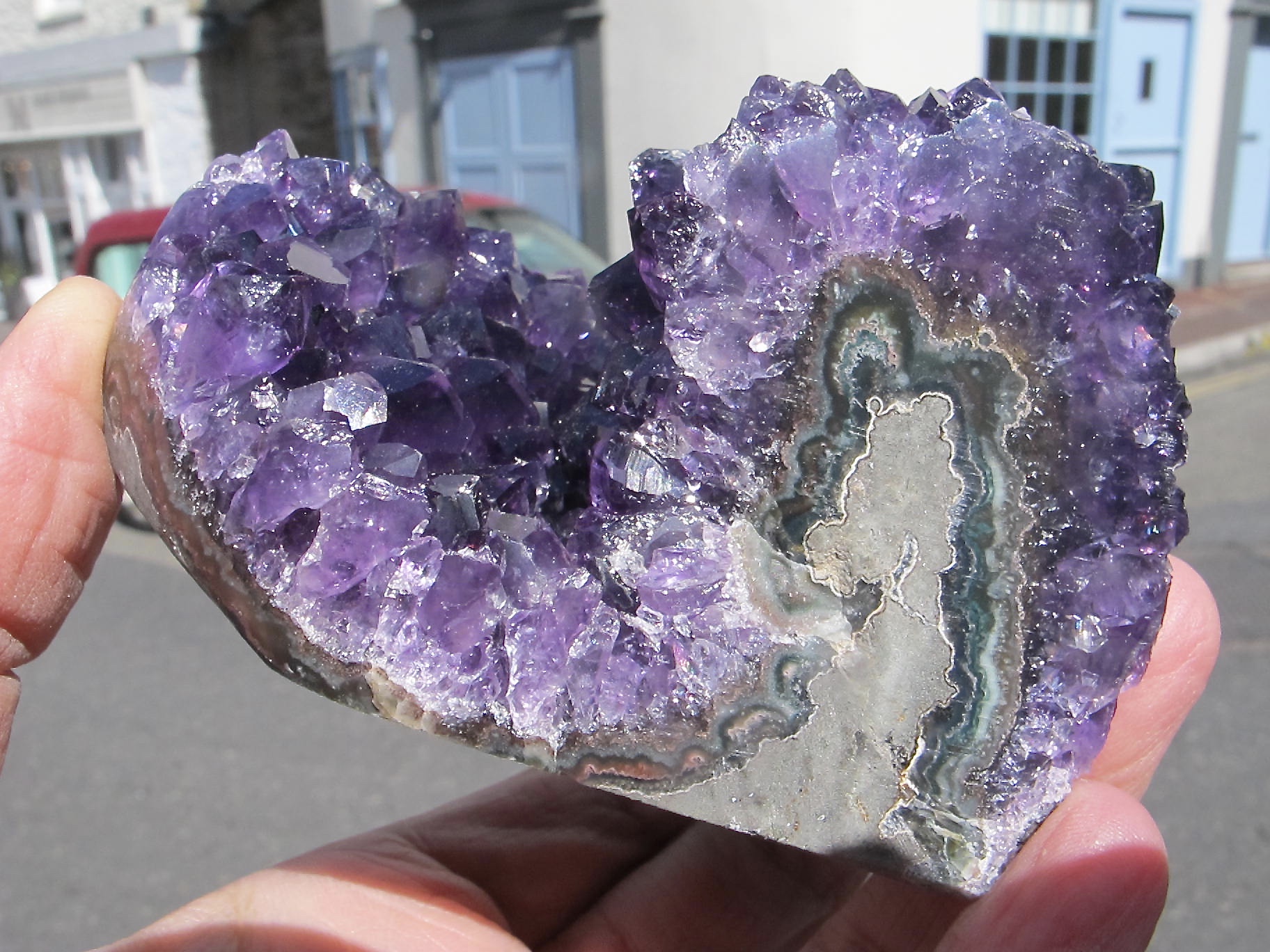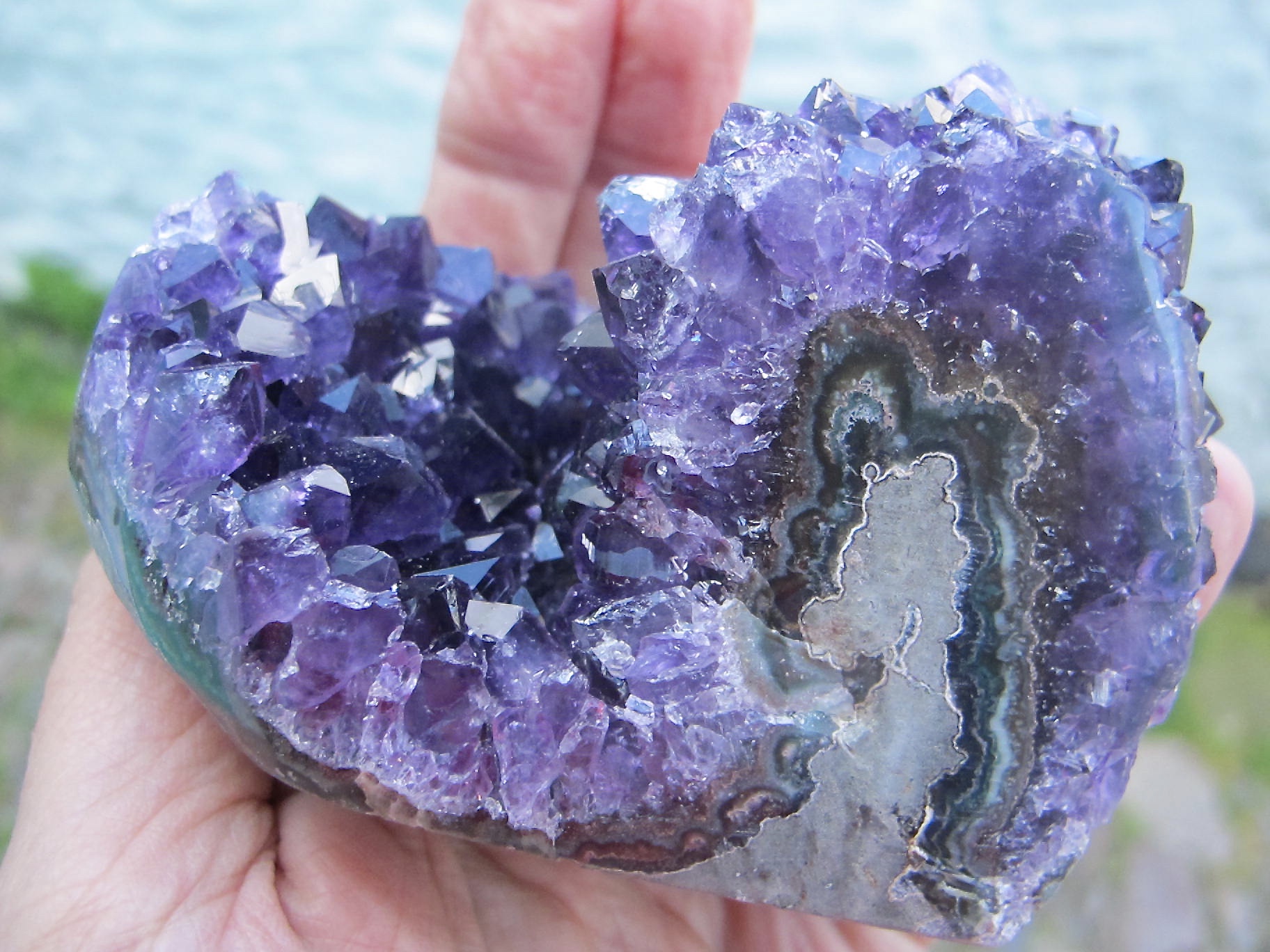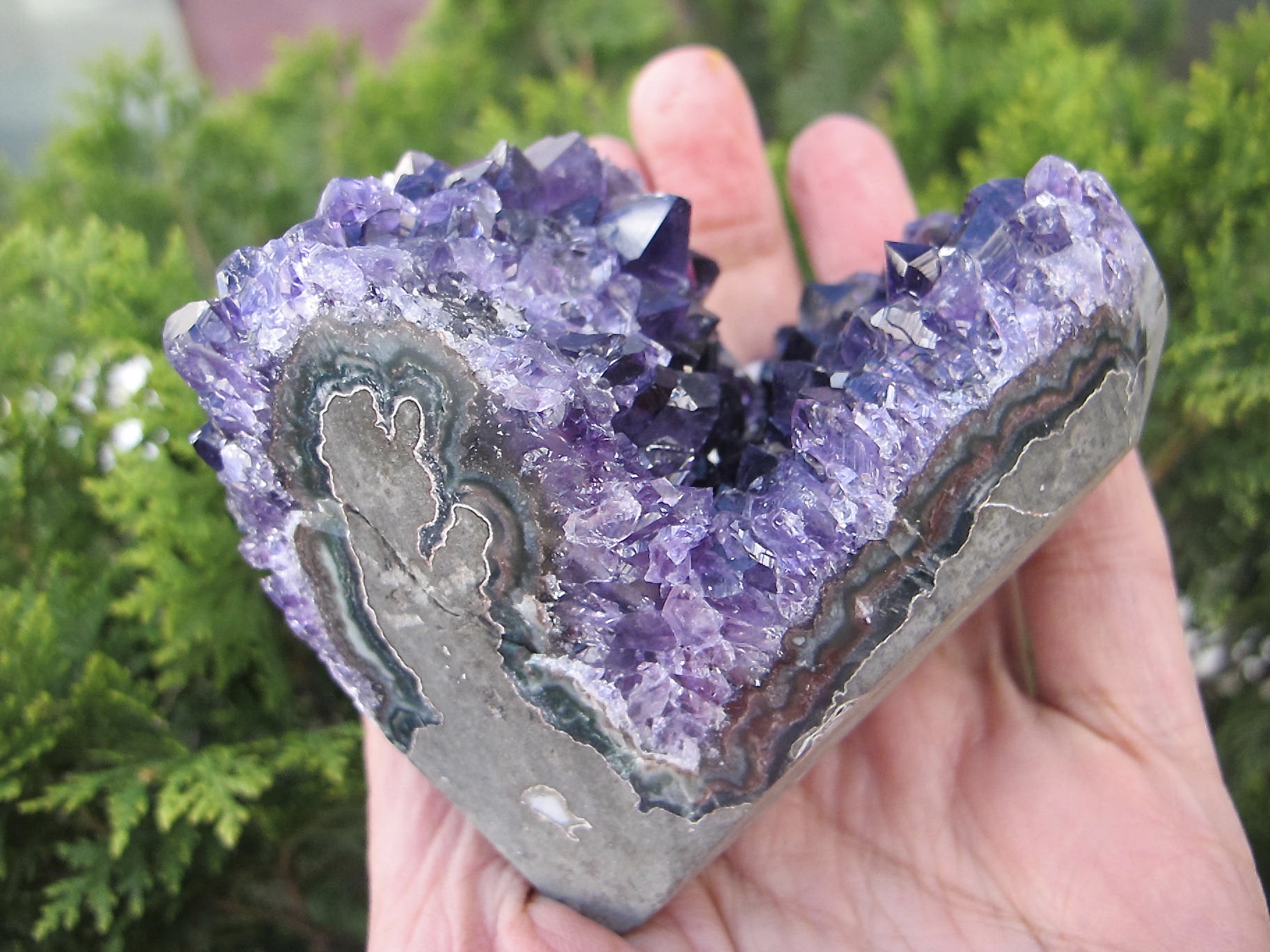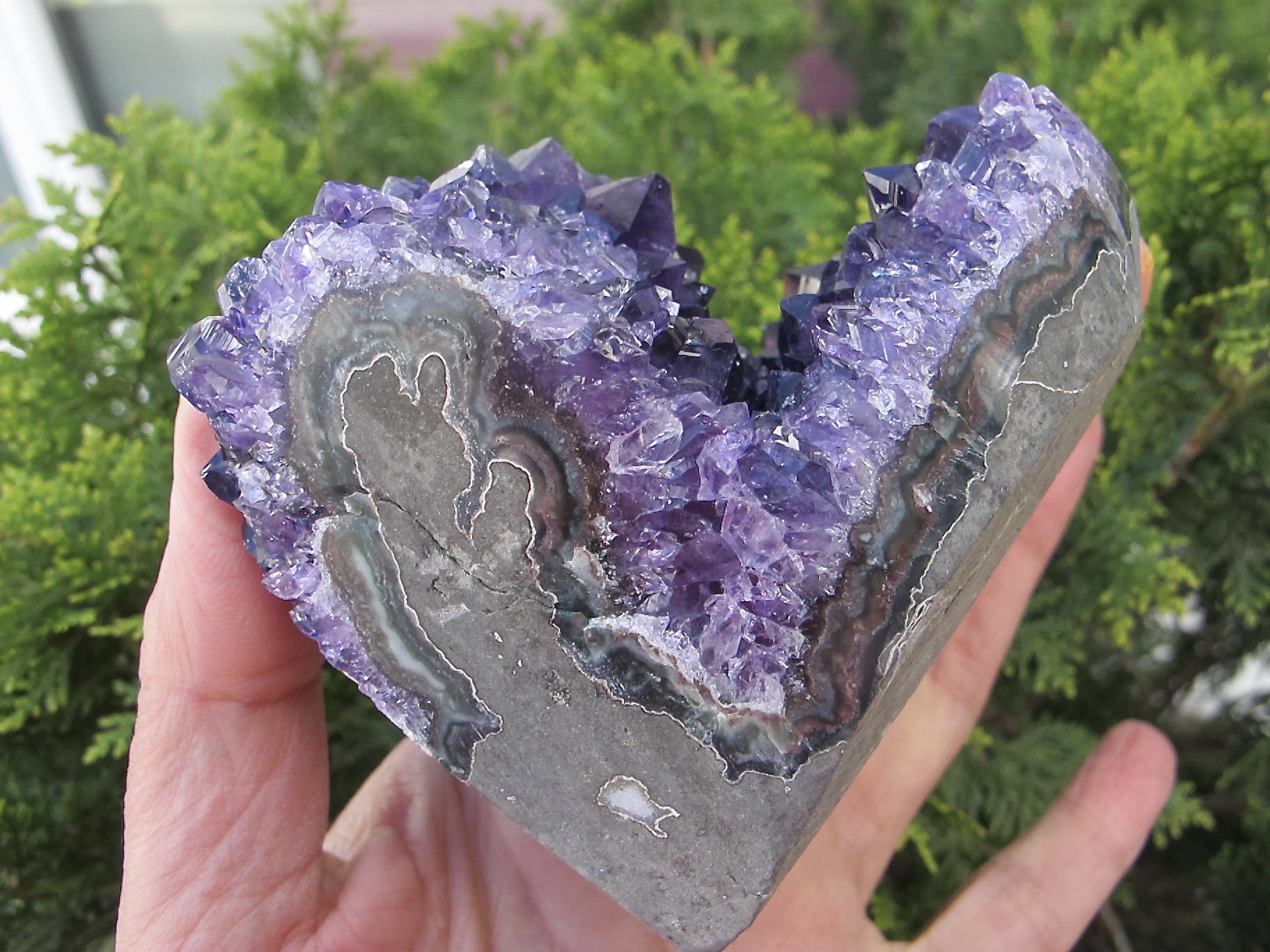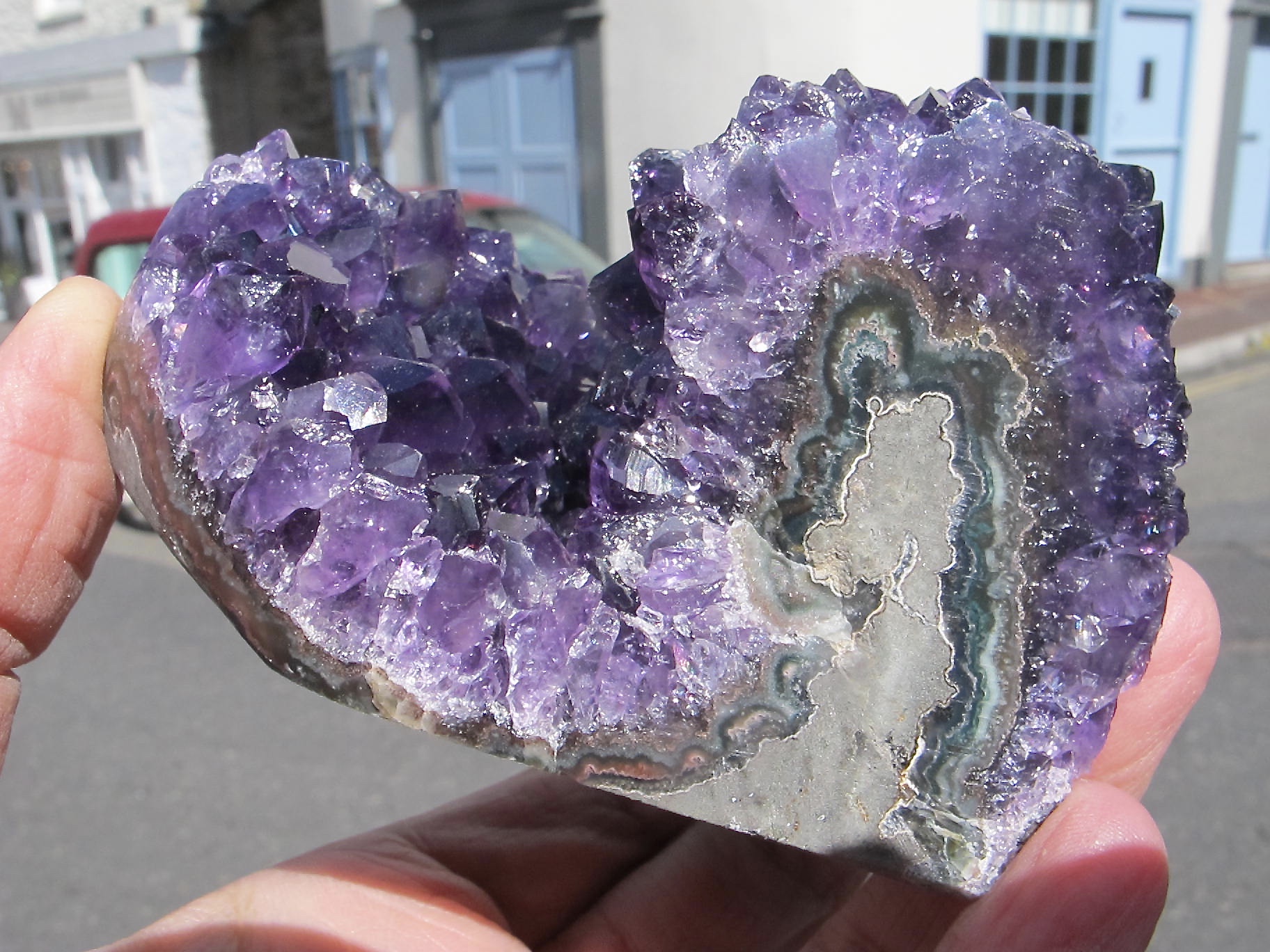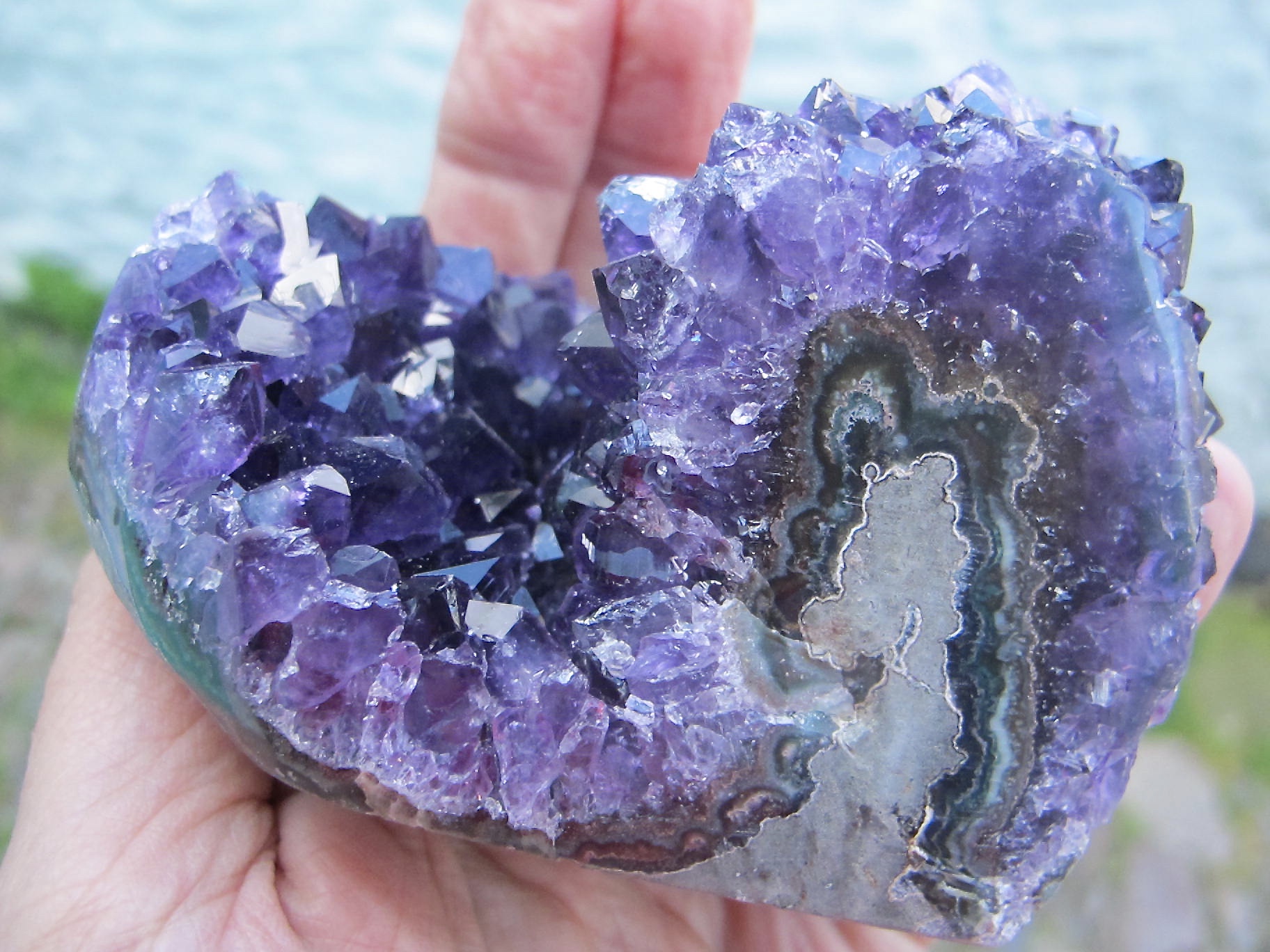 Amethyst Crystal Polished Edges natural heart shape
AMETHYST CRYSTAL POLISHED EDGES looks like a heart deep rich colour, with a lovely spread of points
From Uruguay 372g 8.5x5.5x5 cms
Amethyst is an extremely powerful and protective stone with high spiritual vibrations. Exceptionally beneficial to the mind, amethyst will calm or stimulate, depending on which is needed.
Amethyst balances emotional highs and lows It is one of the most spiritual stones: Promotes love of the Divine. Brings about spiritual wisdom
Opens intuition and psychic gifts
It can be used to calm an overworked and overstressed mind. Just hold the Amethyst crystal in your left hand with the point facing the arm and relax for a few minutes. It's like a mini vacation. Also it is a good stone to have on your altar.
The protective powers of the amethyst are always good to have close to you. Amethyst is a Power stone because of its calming