Angel Carving Serpentine Crystal stone Carved Statue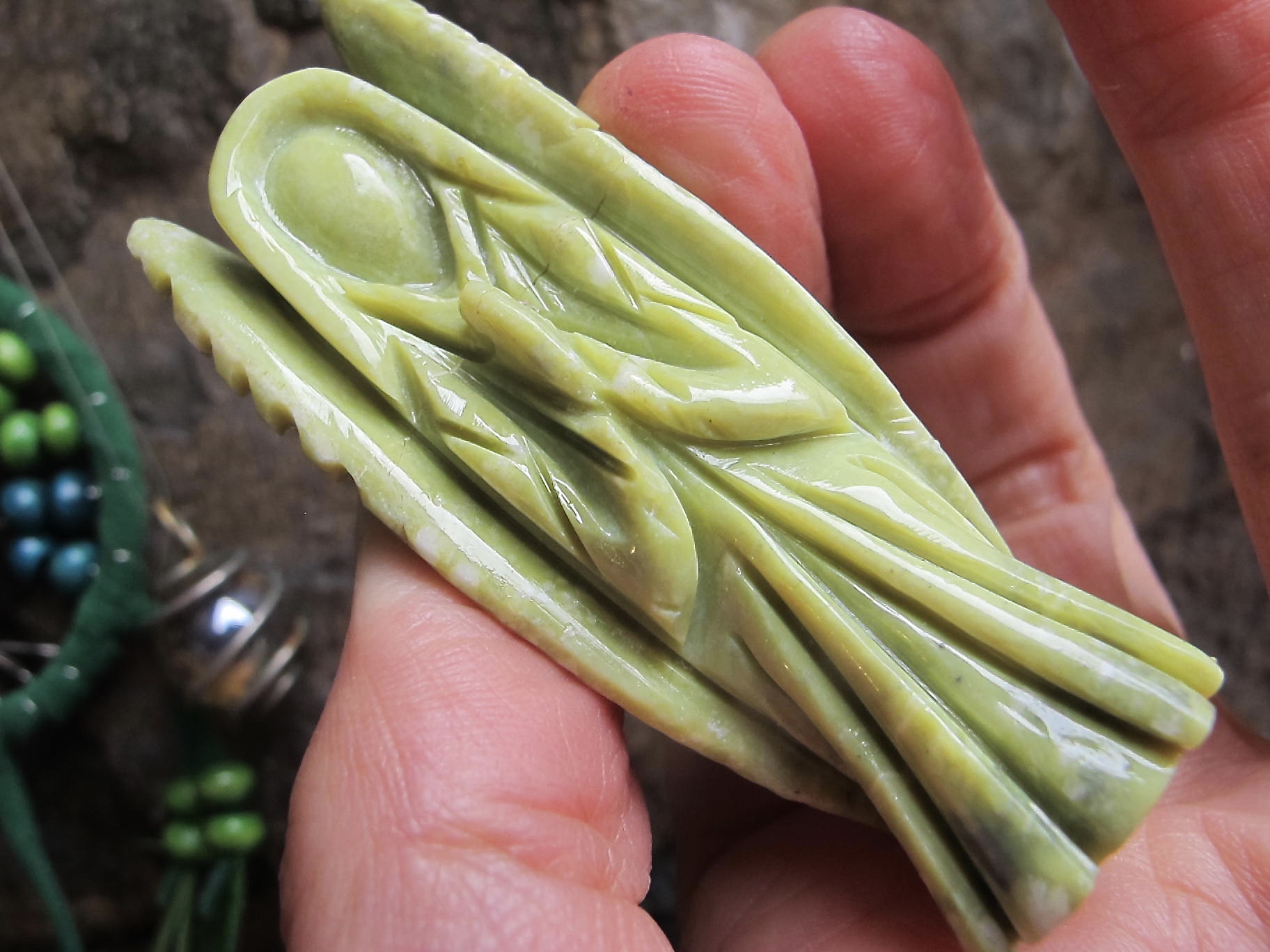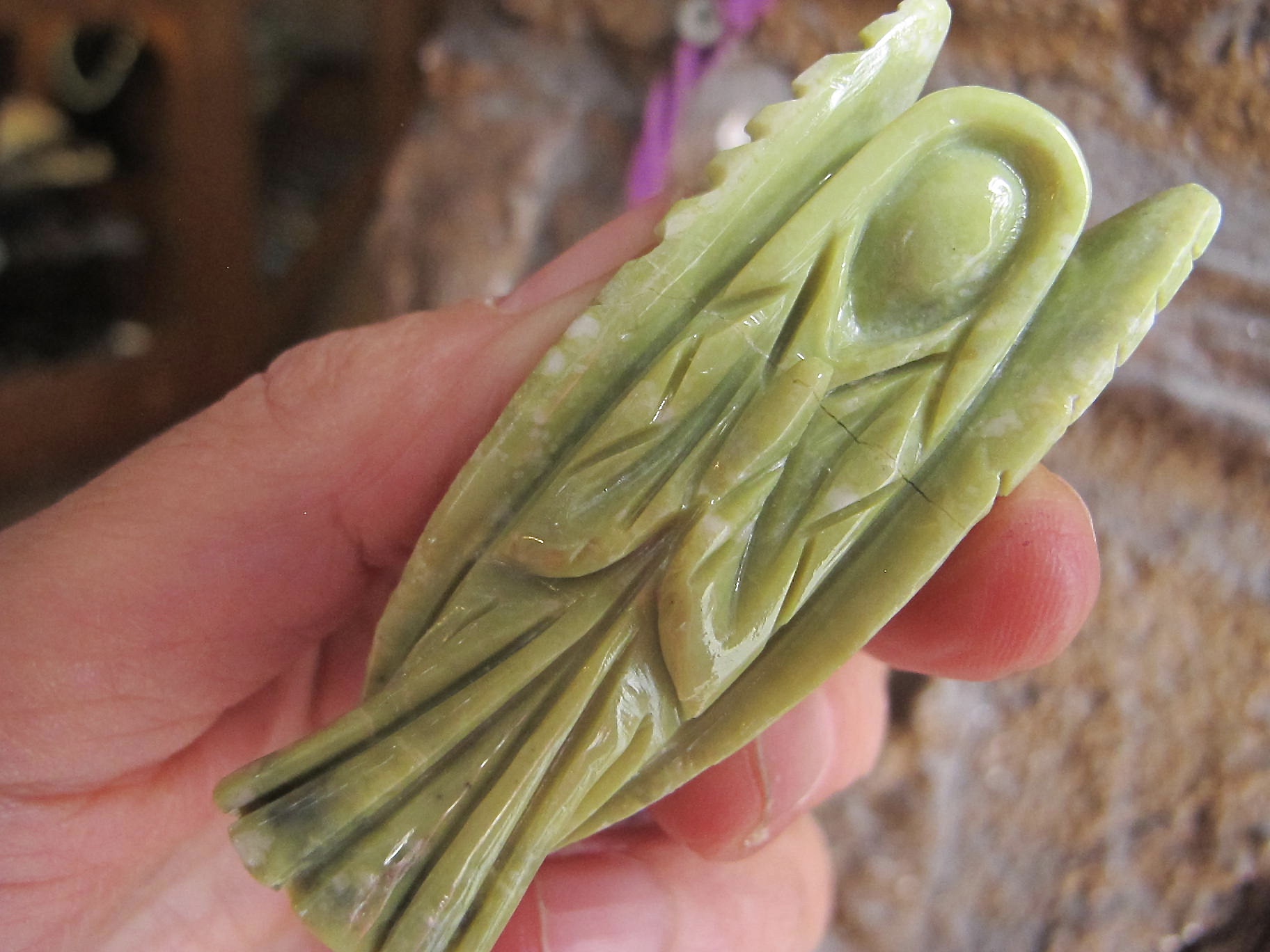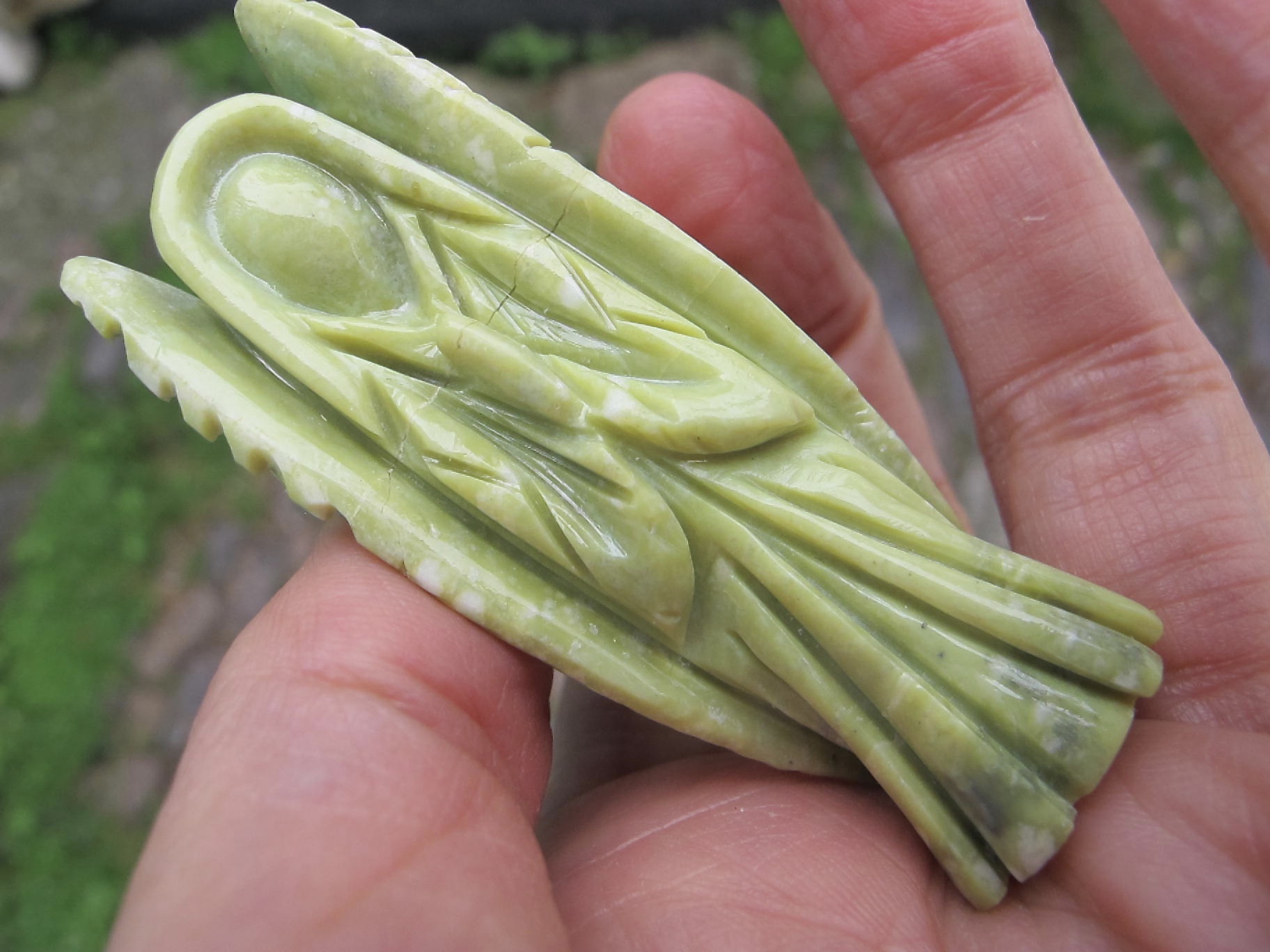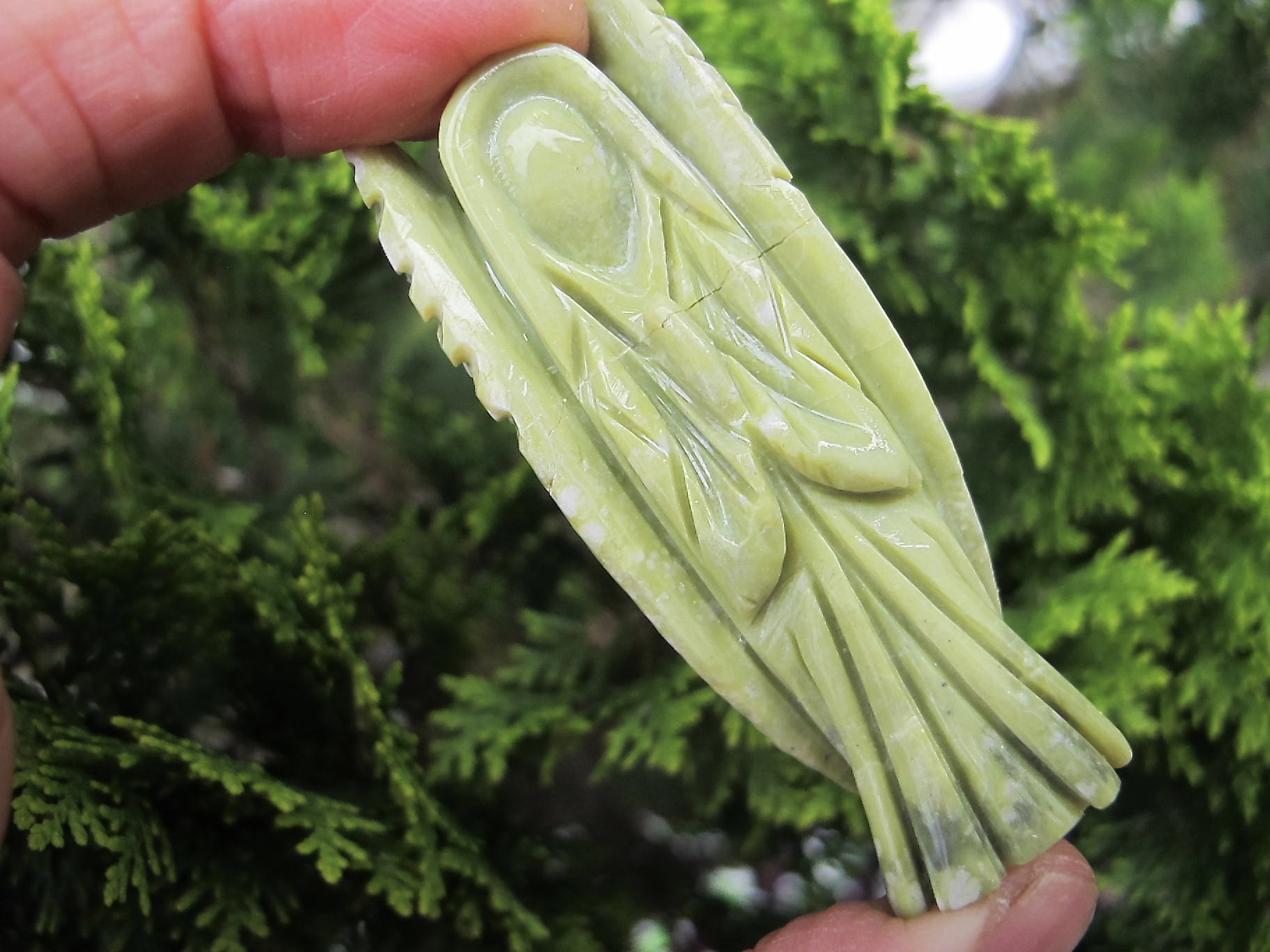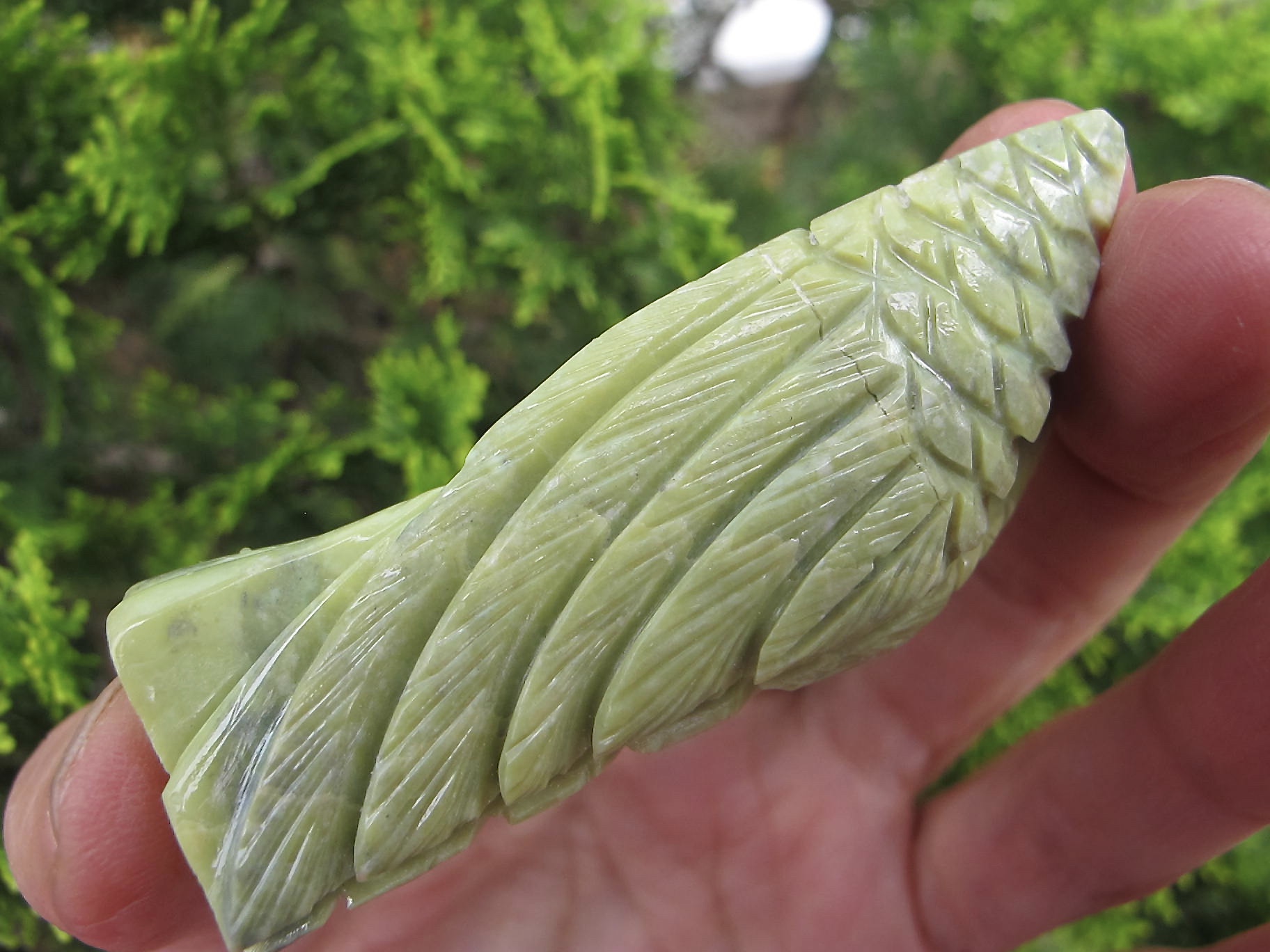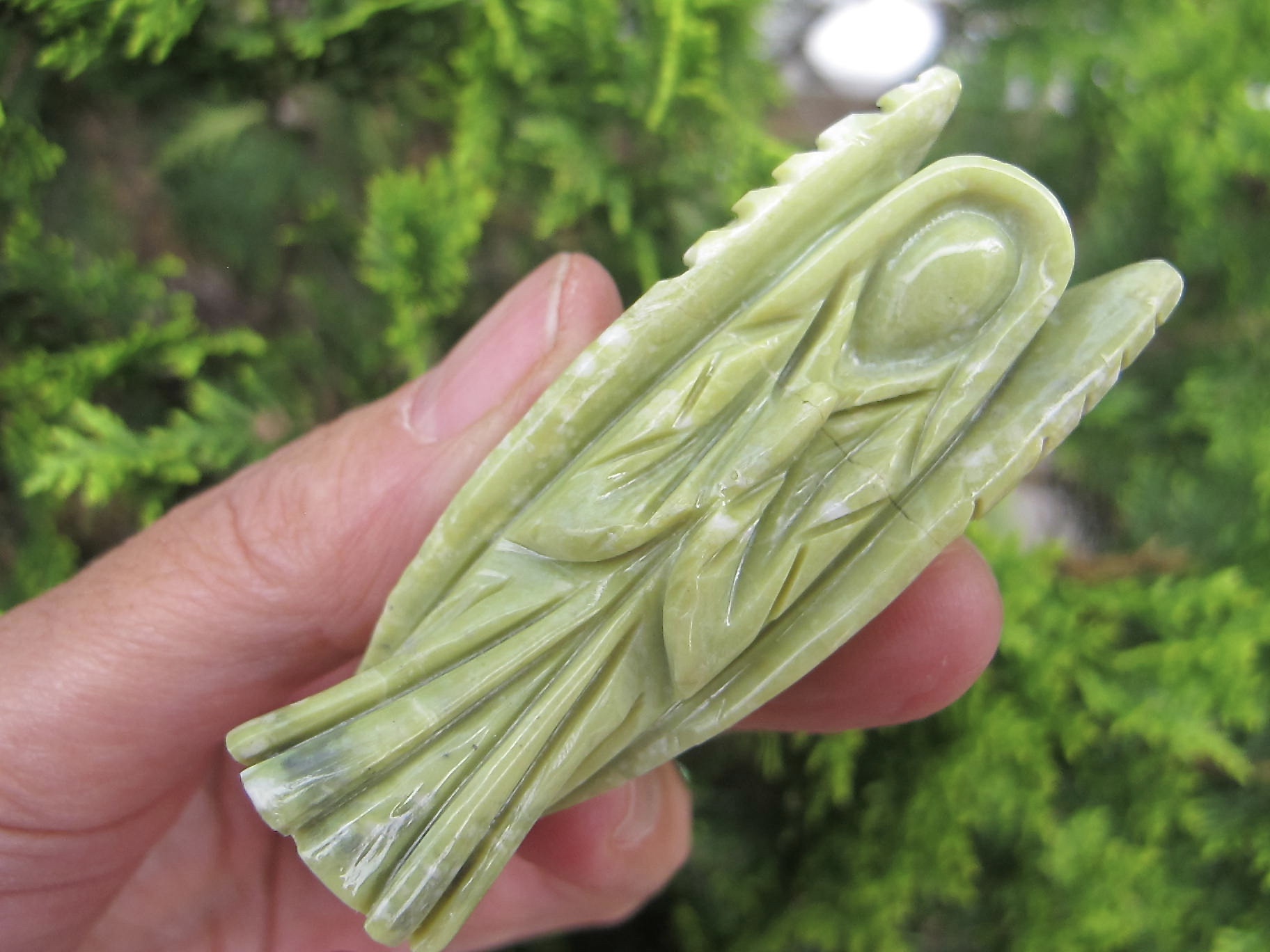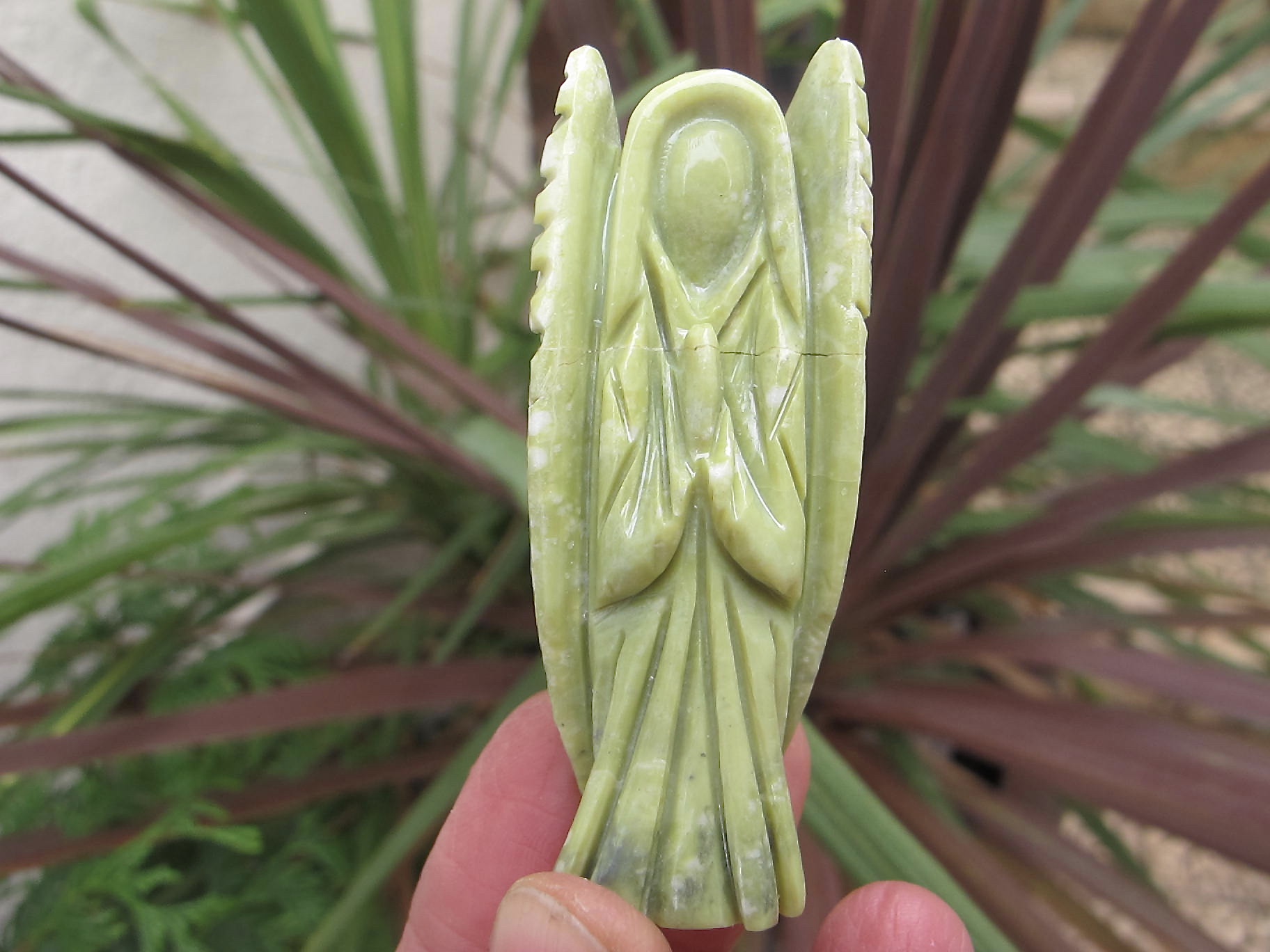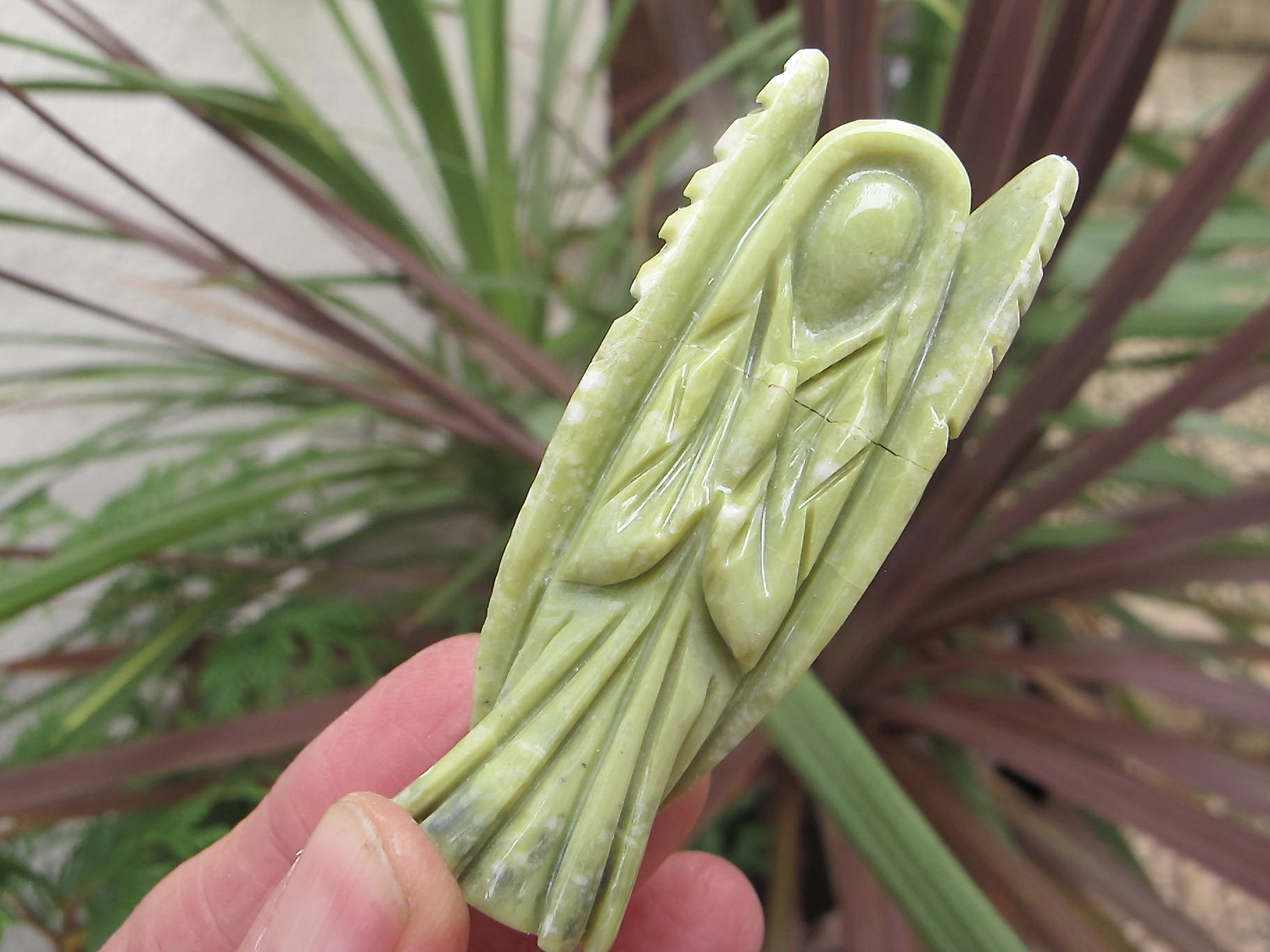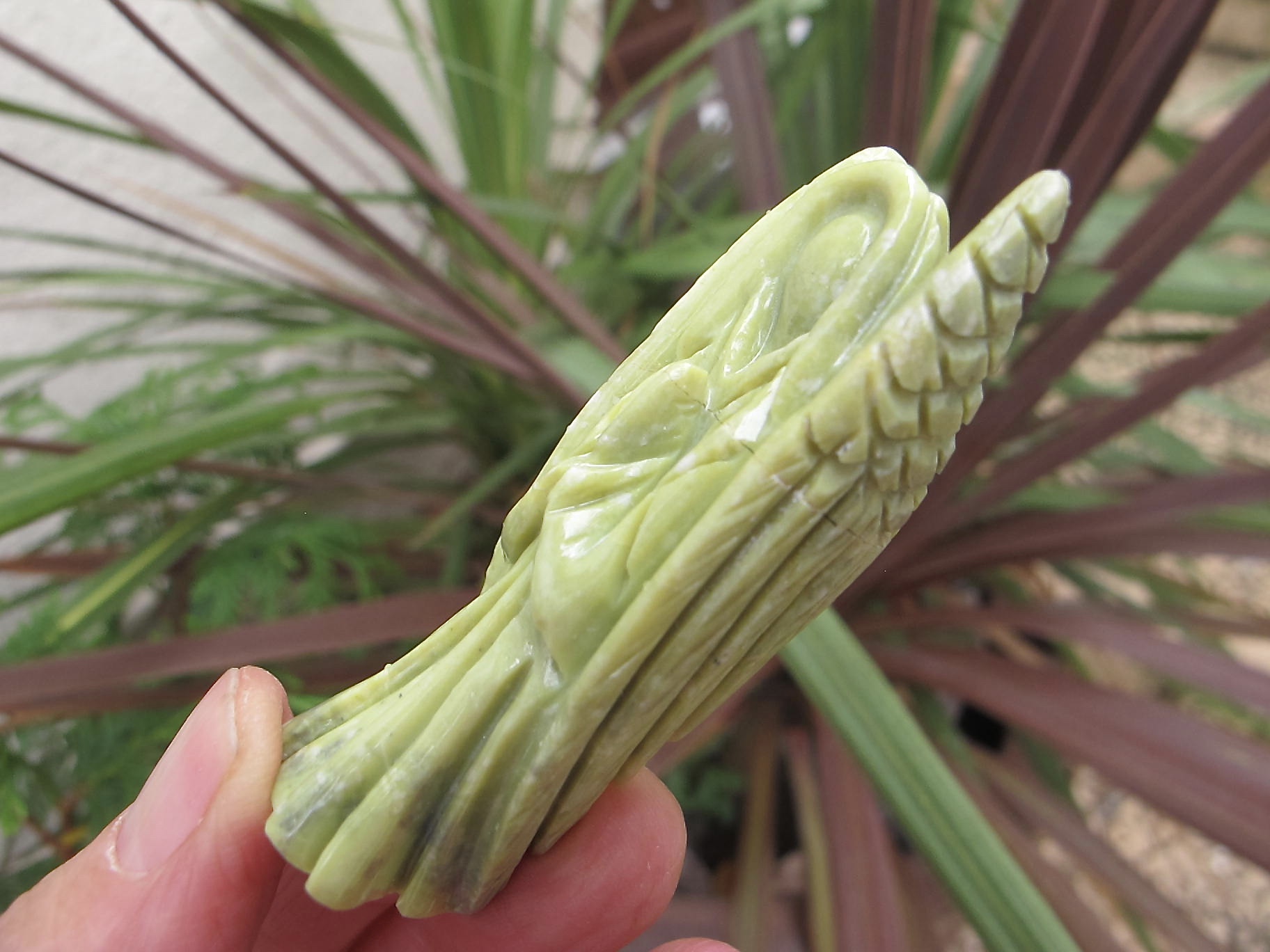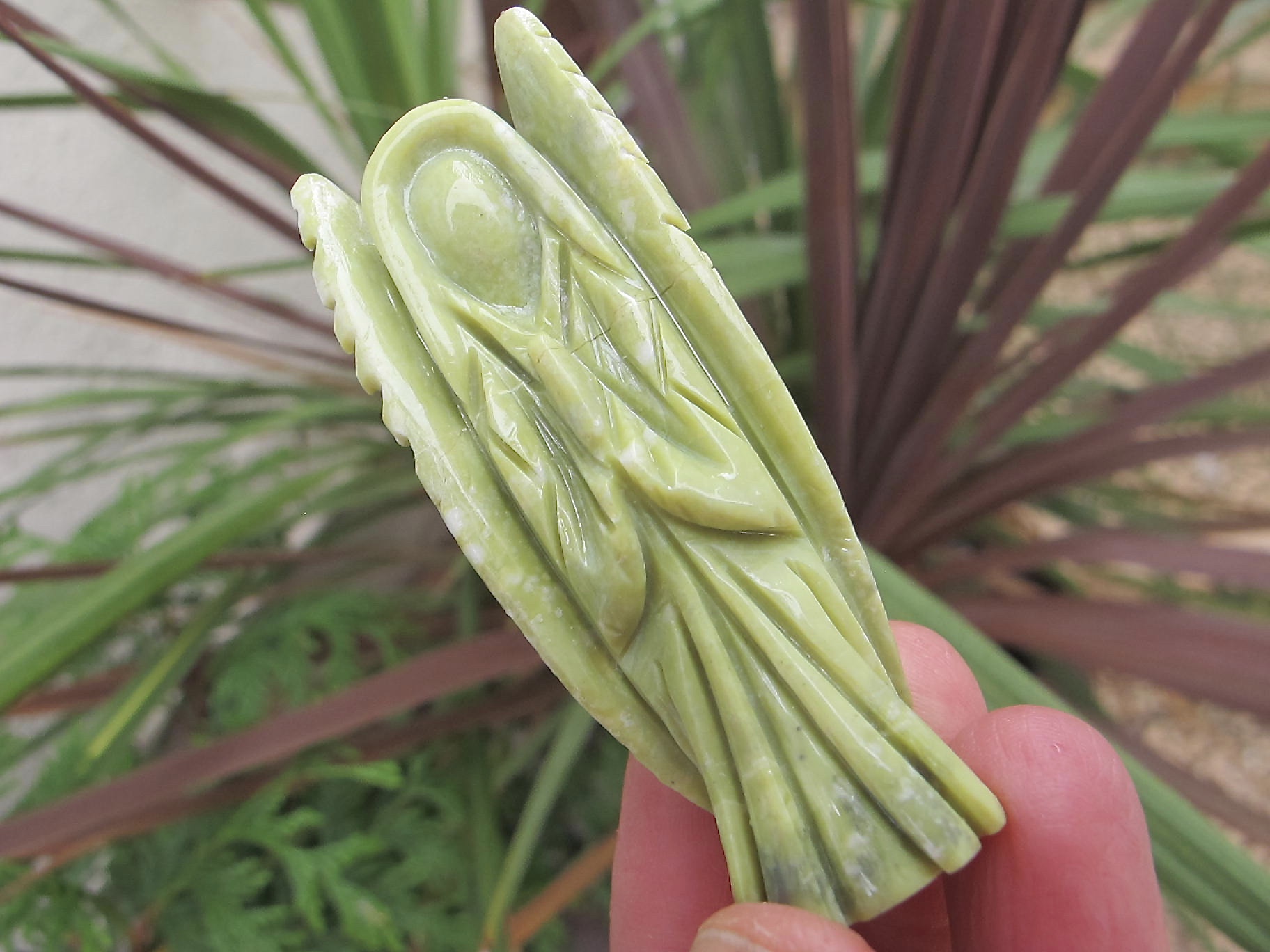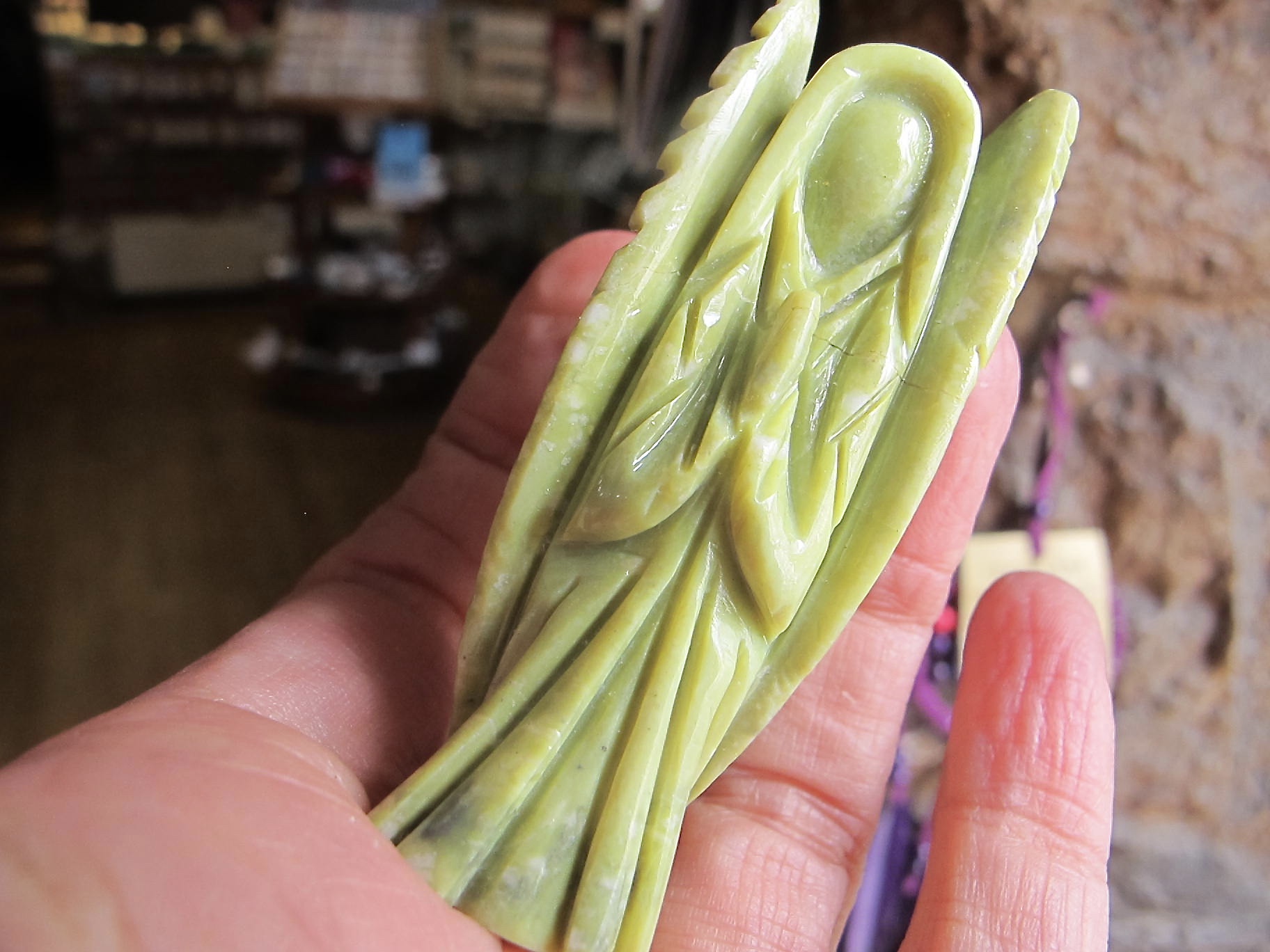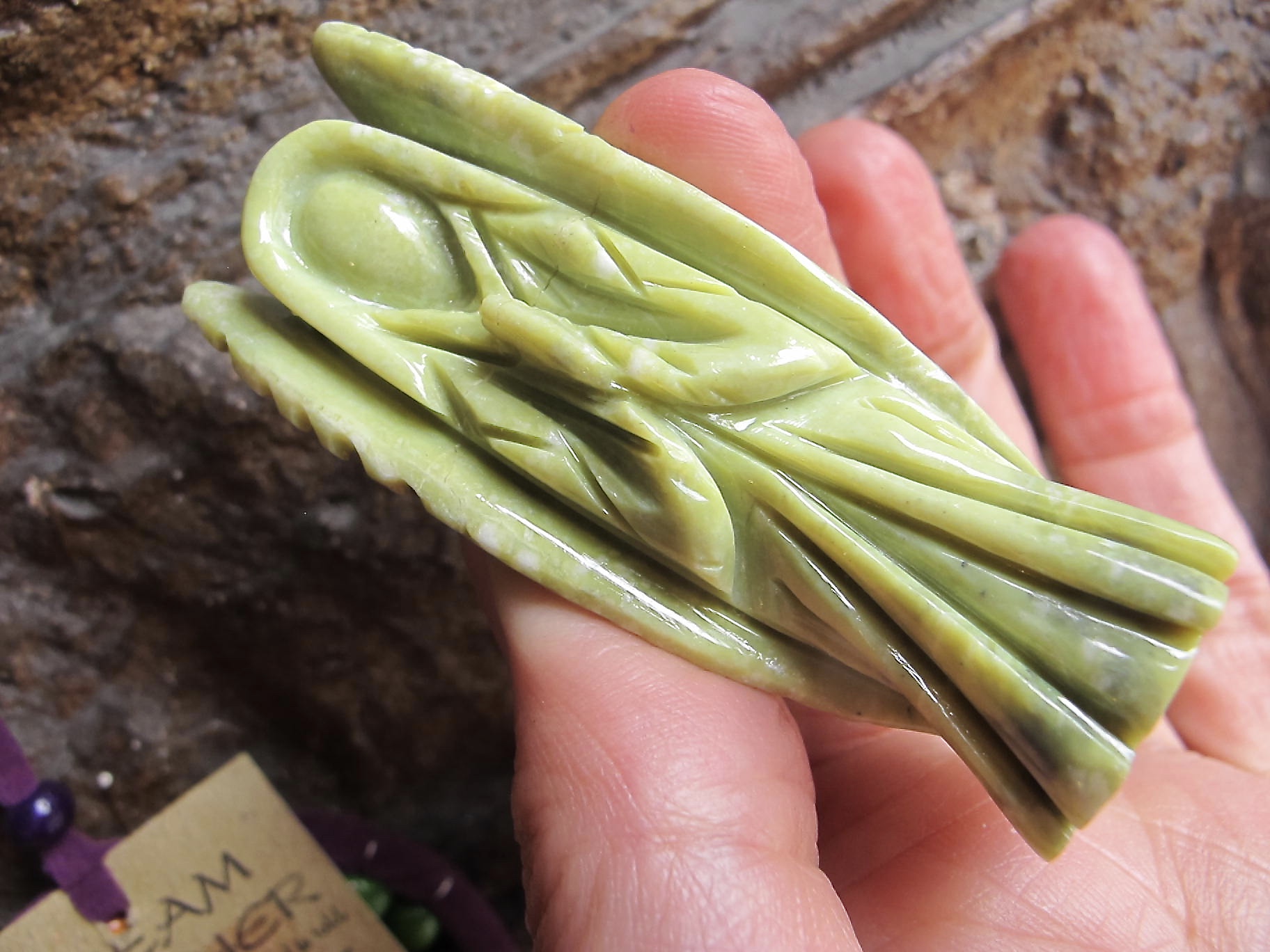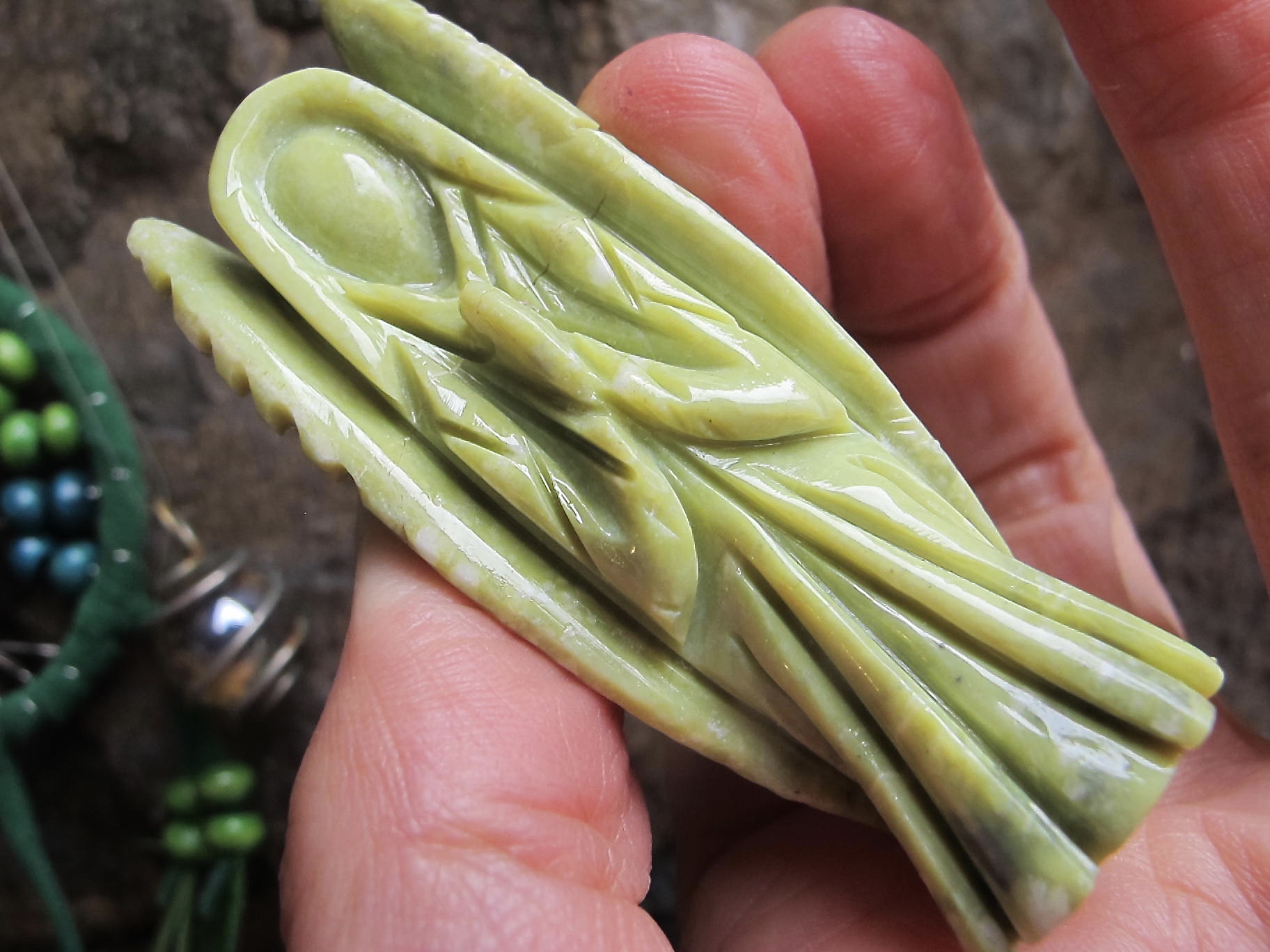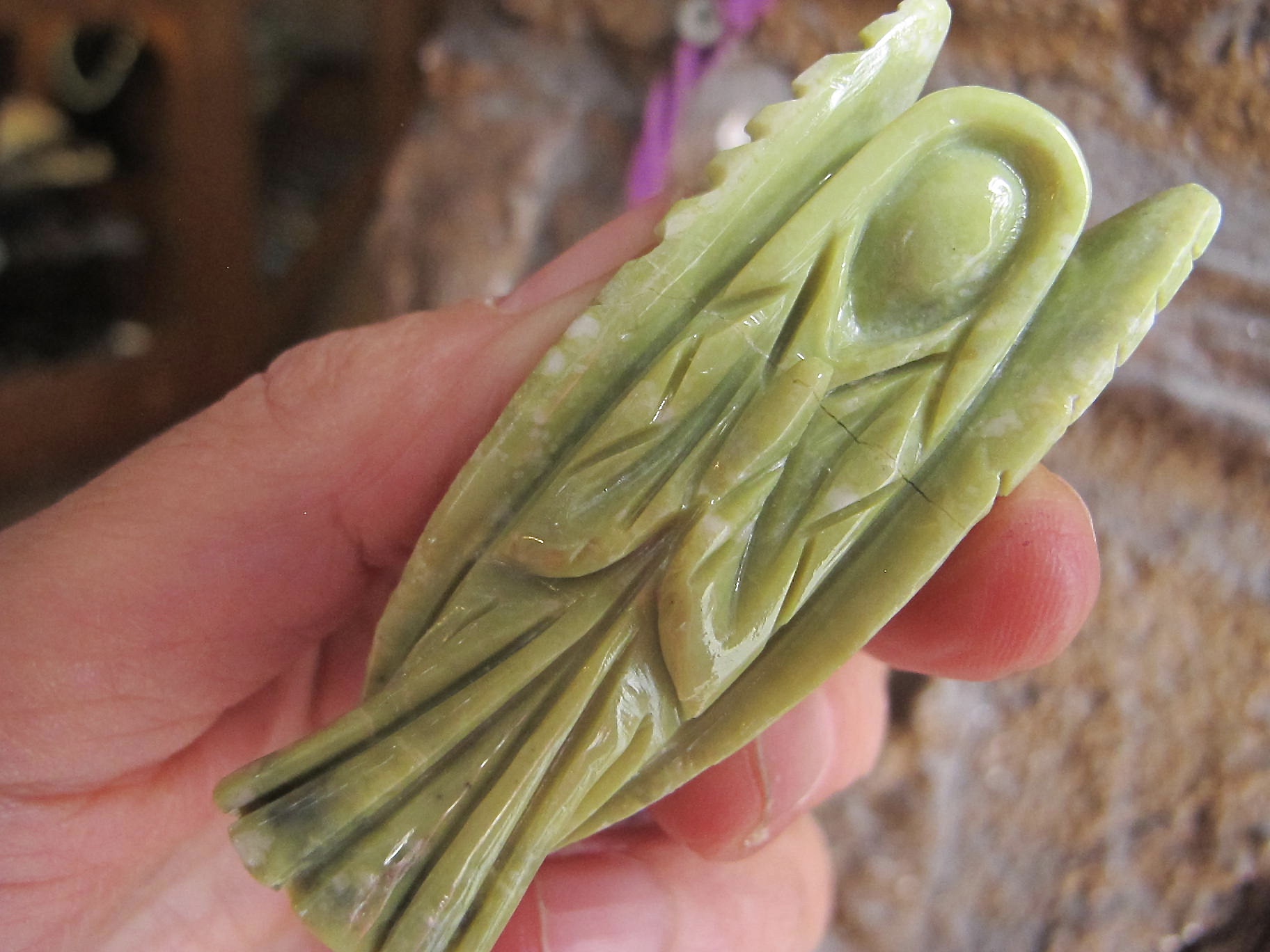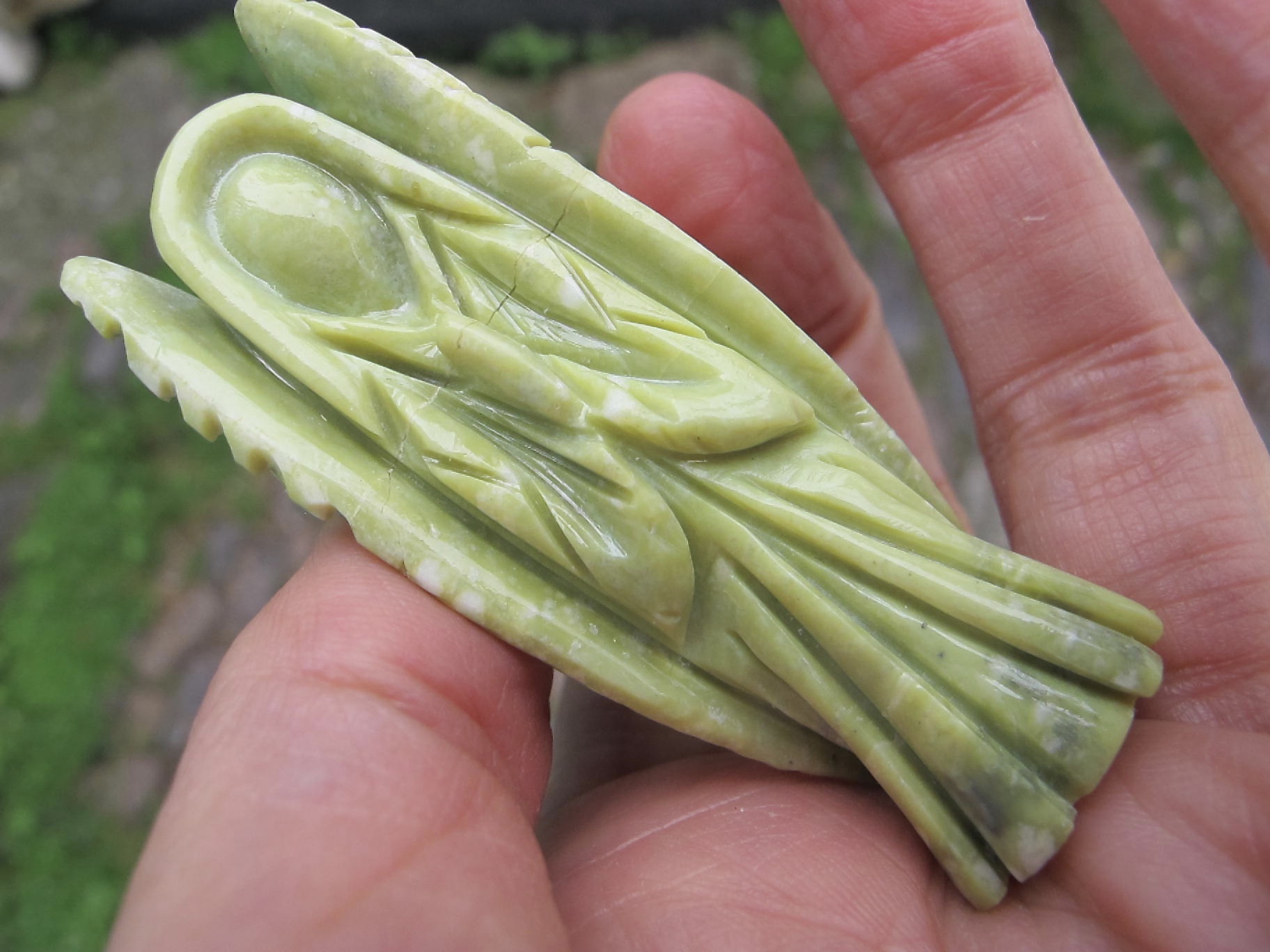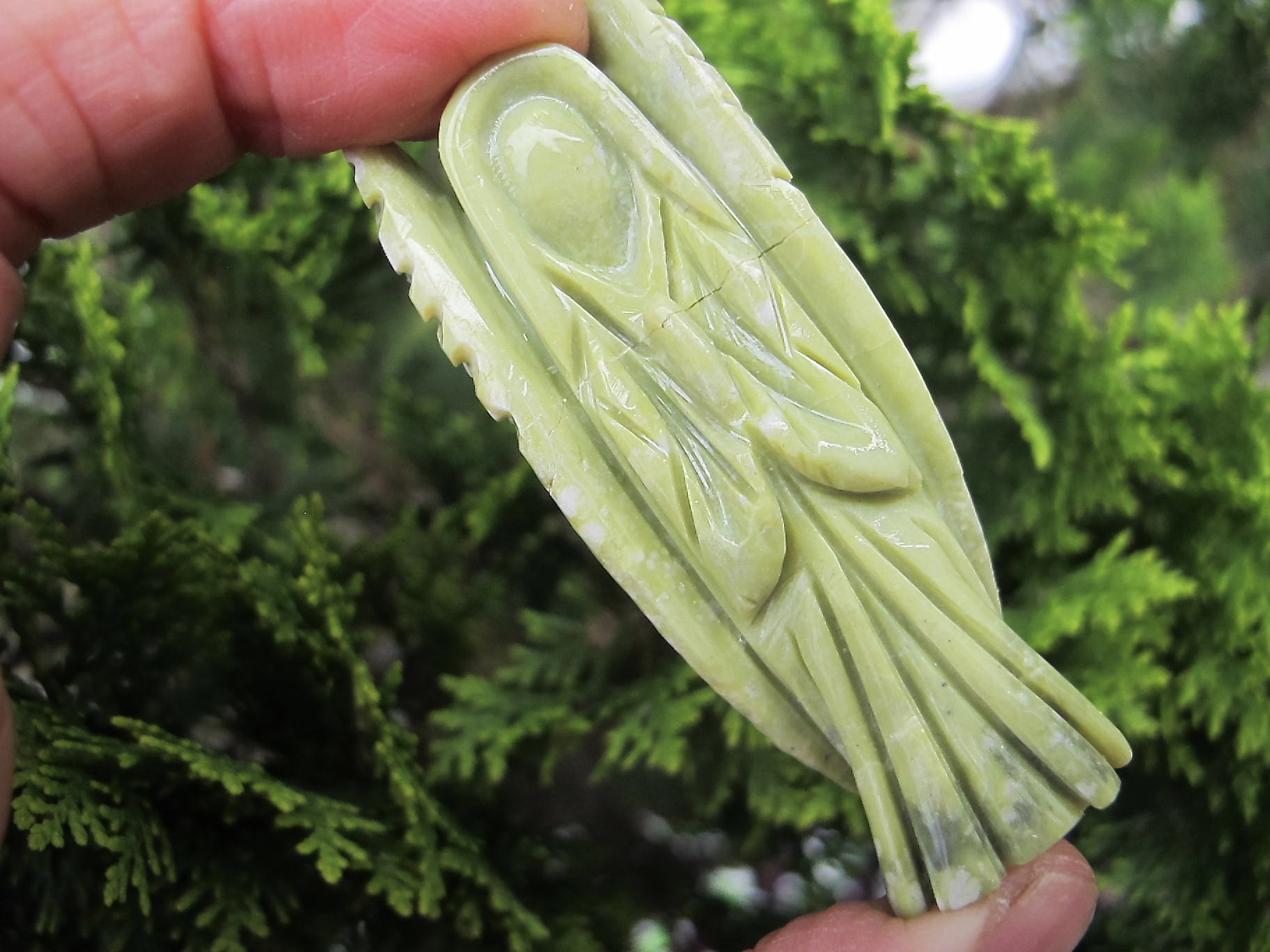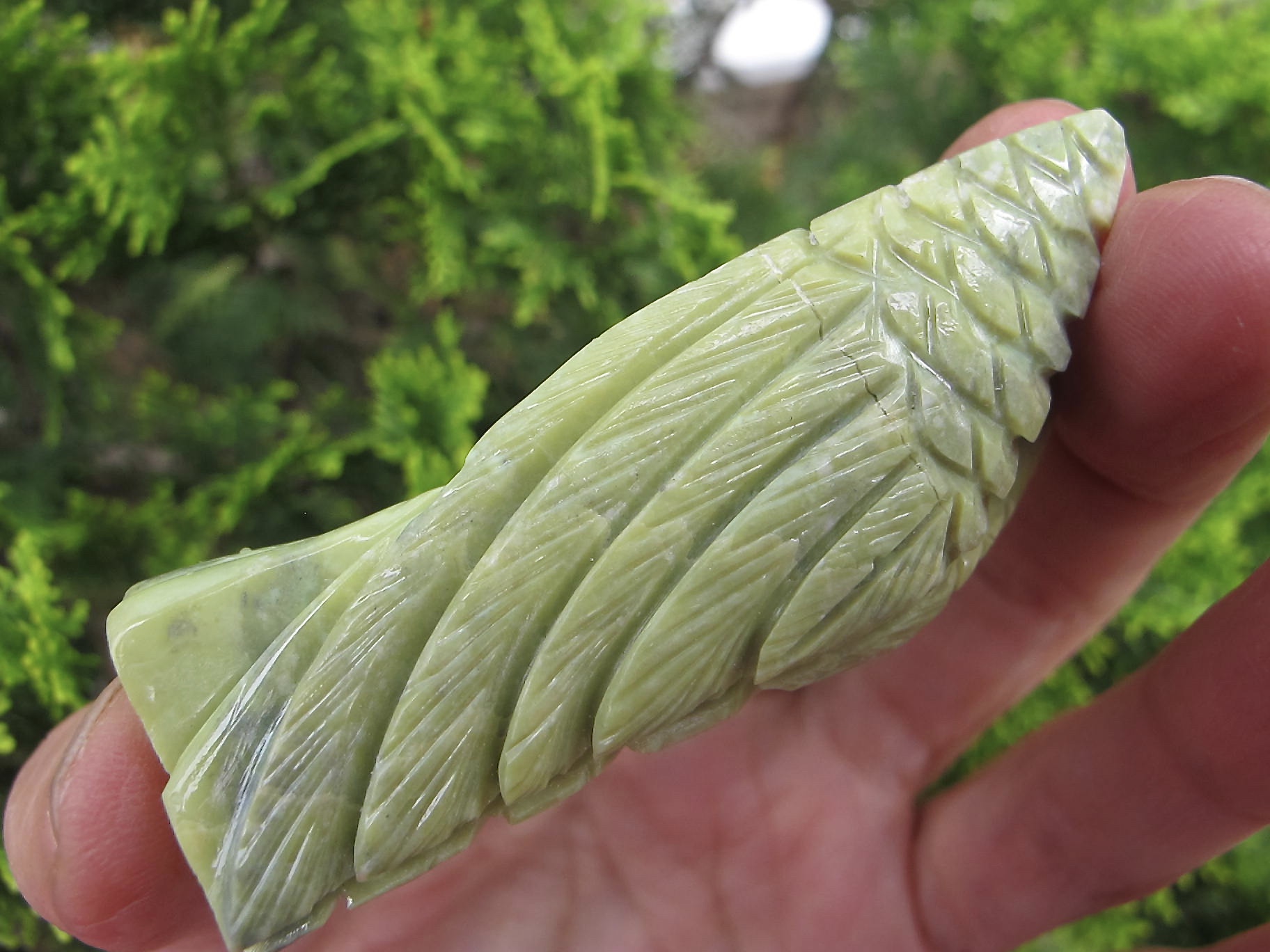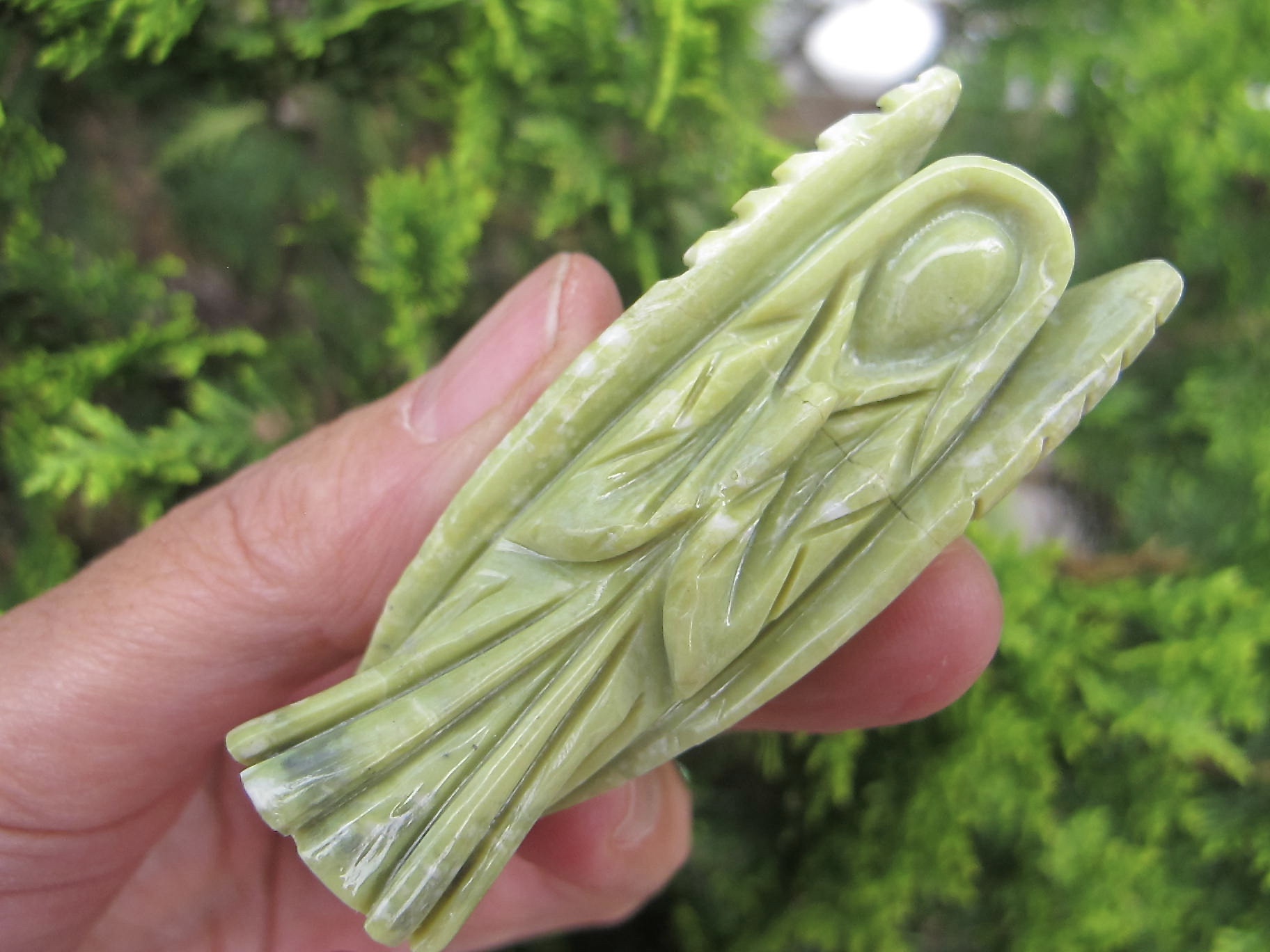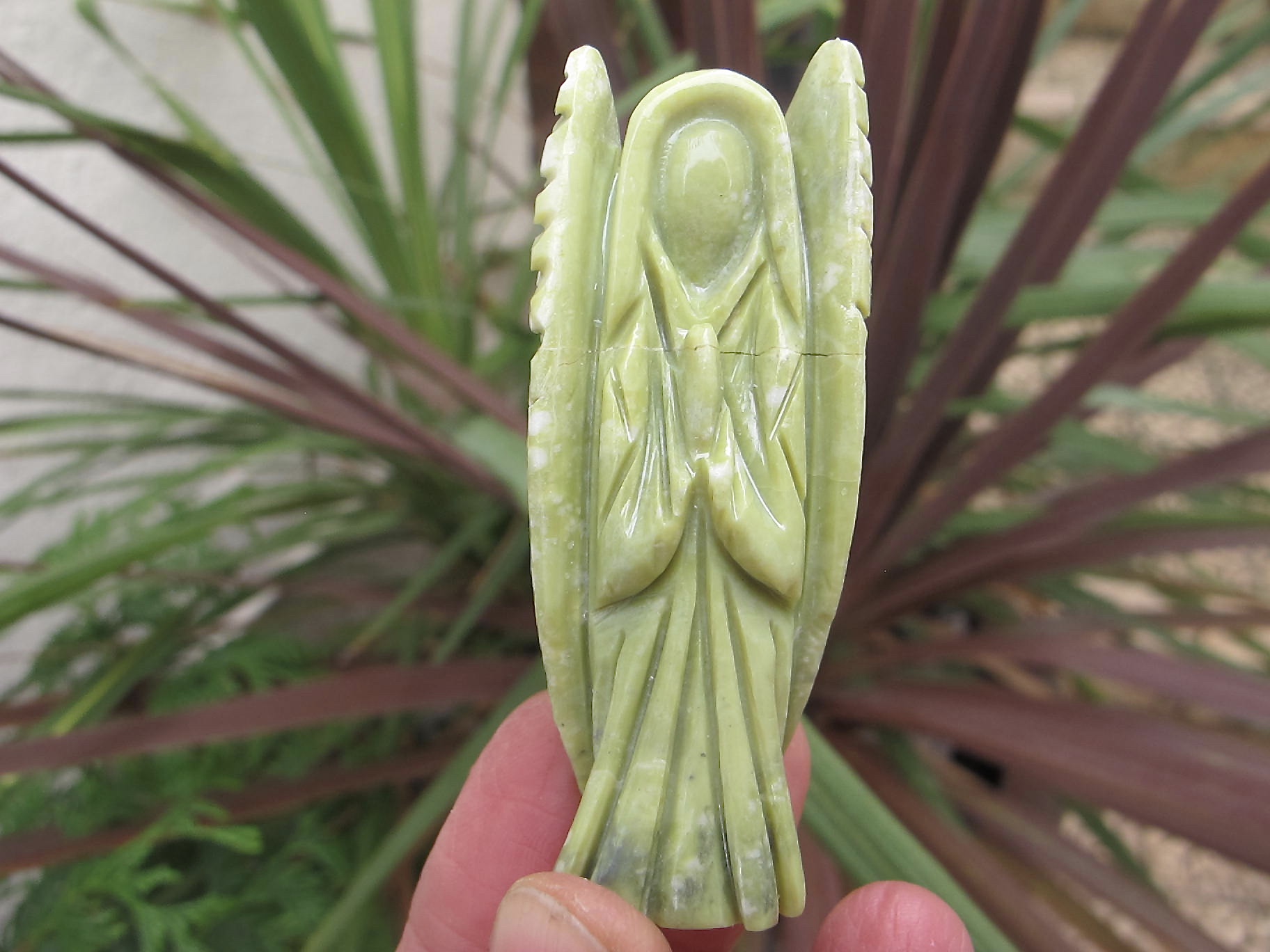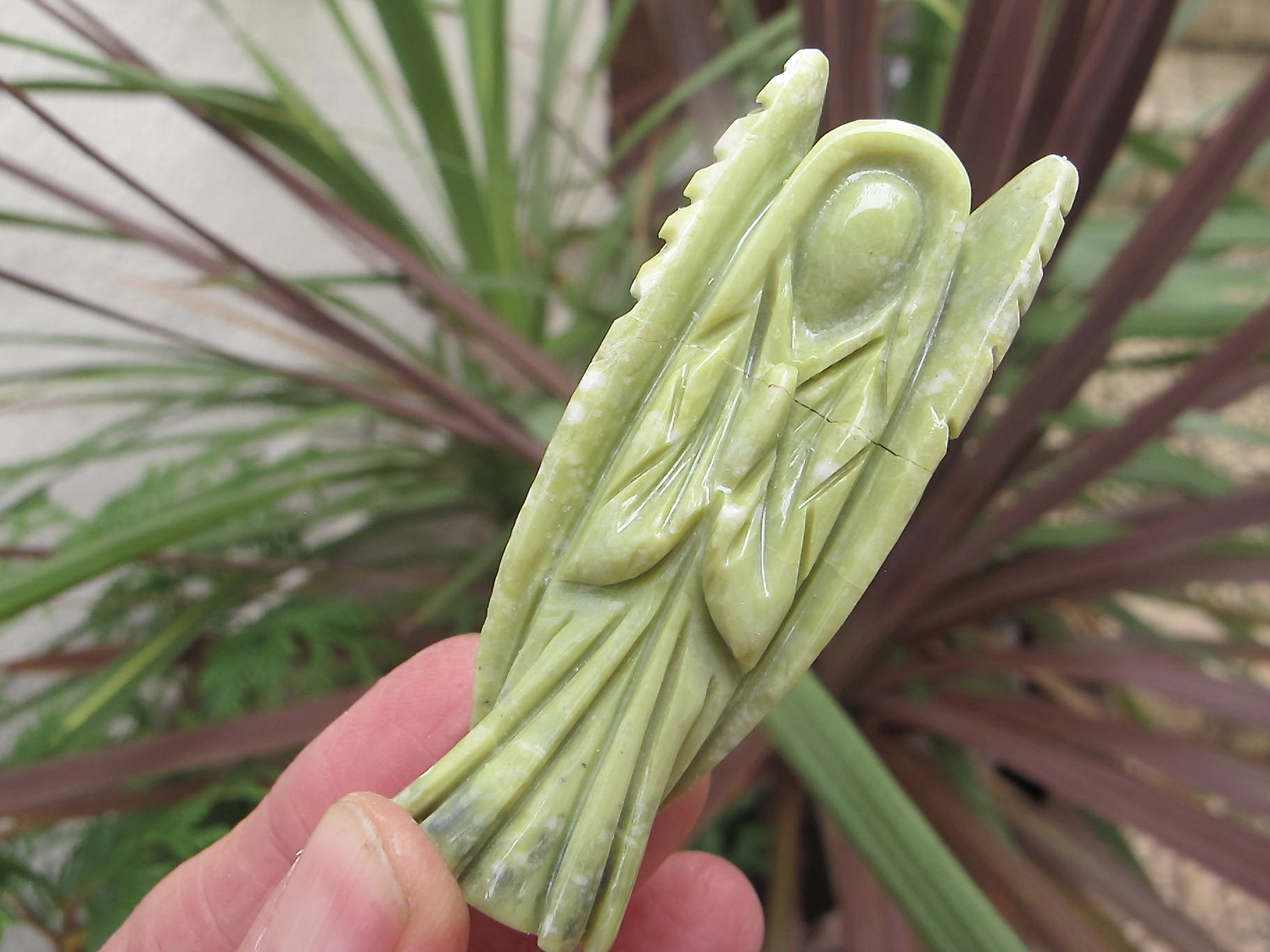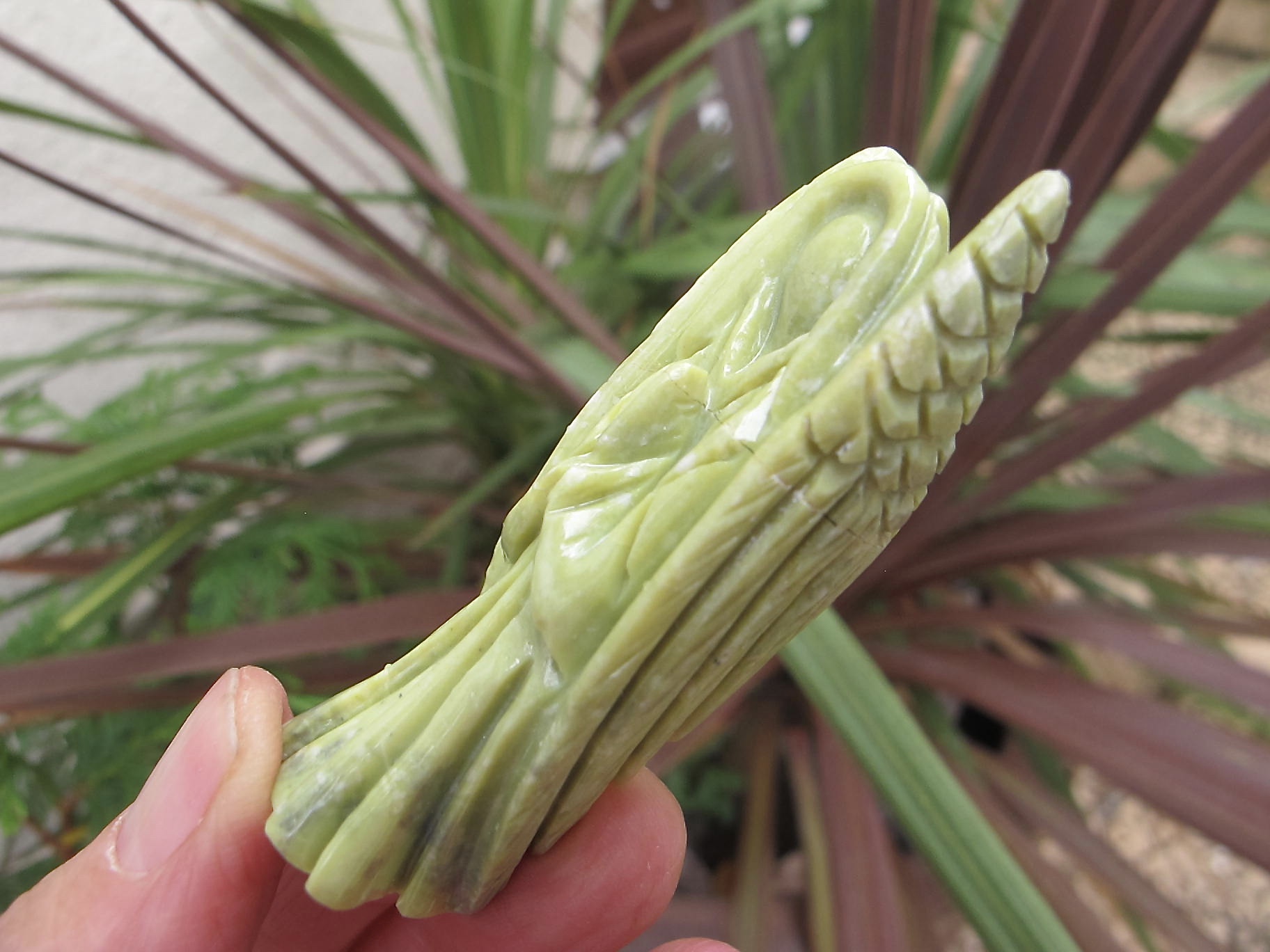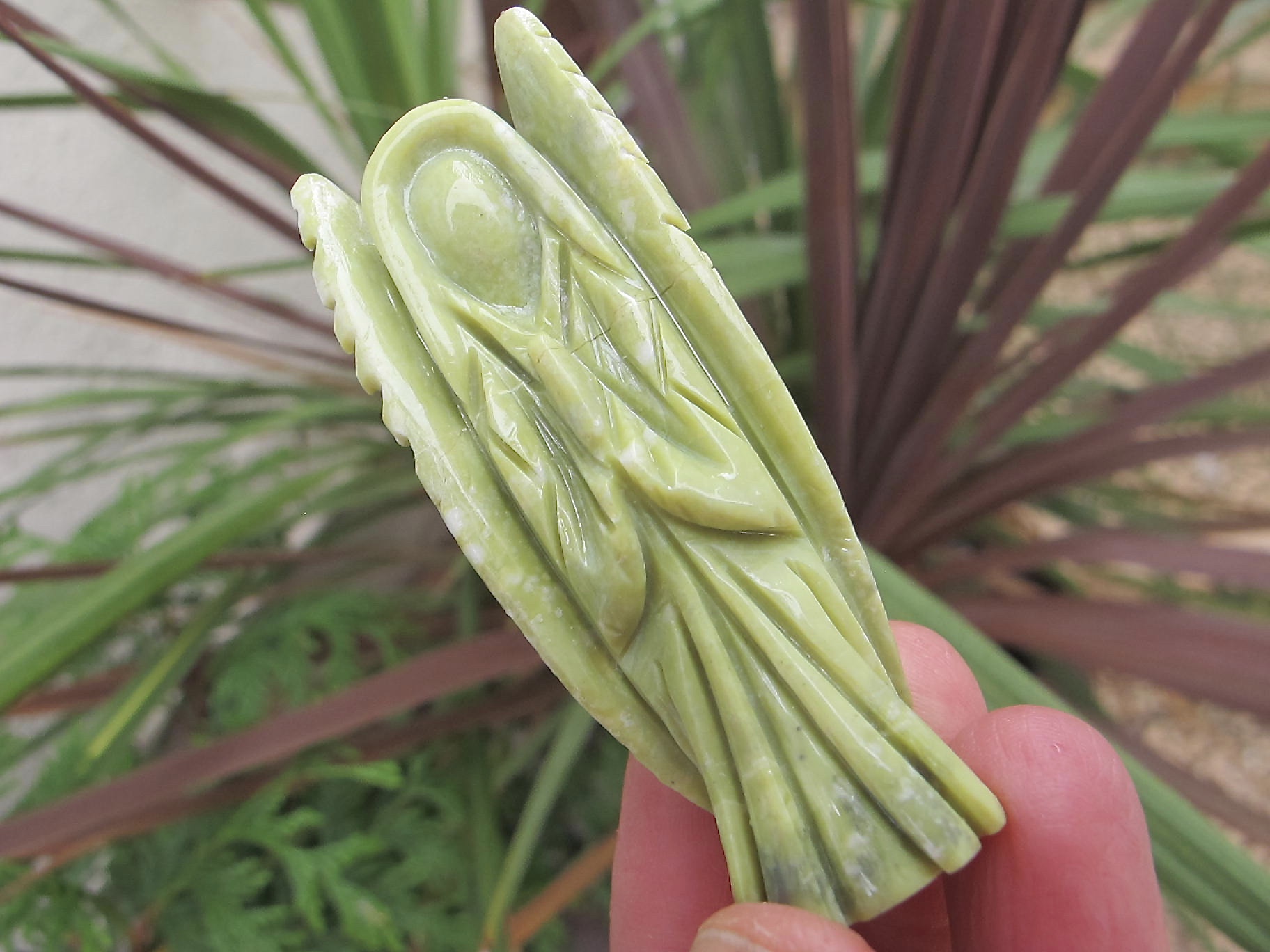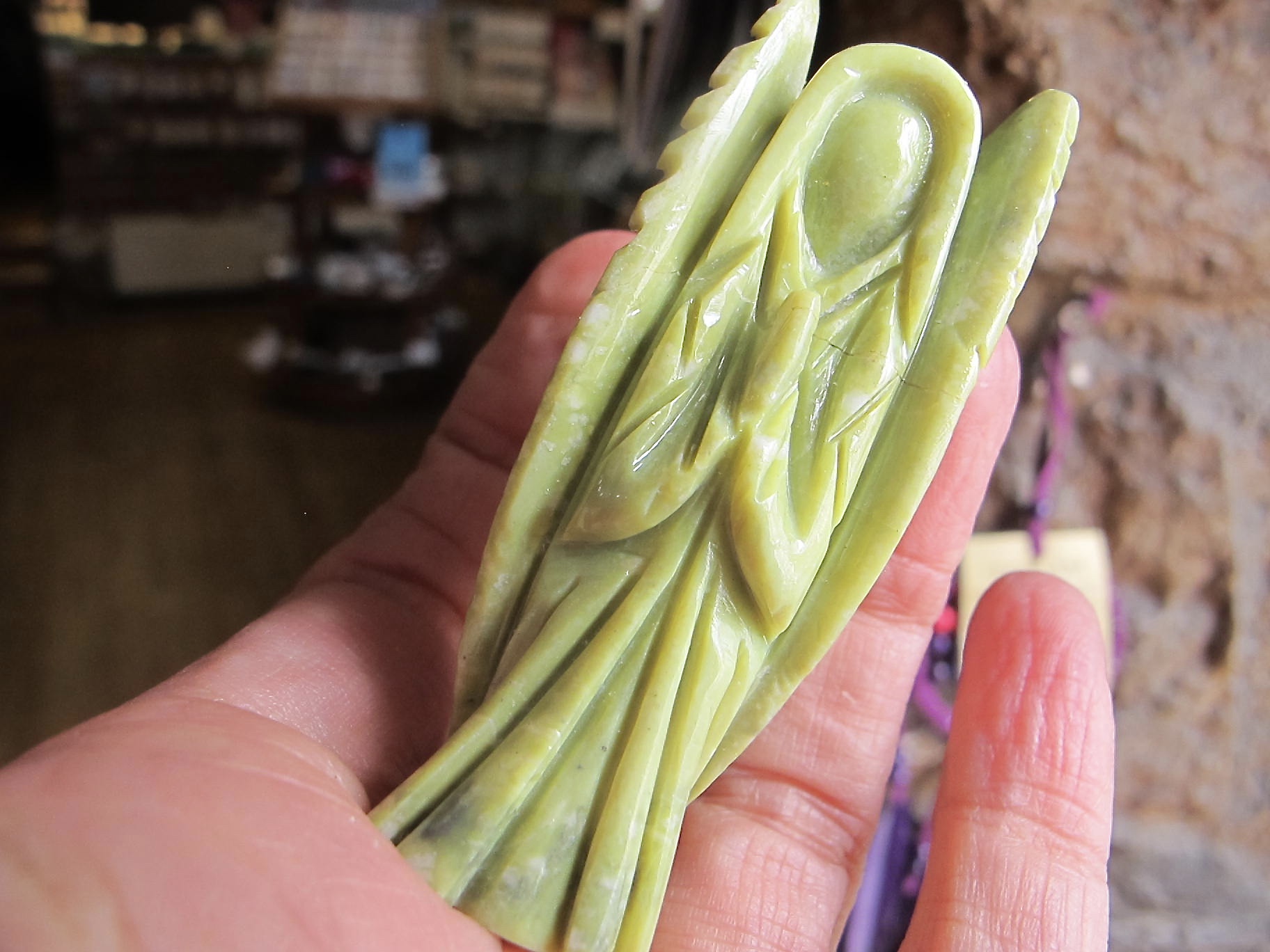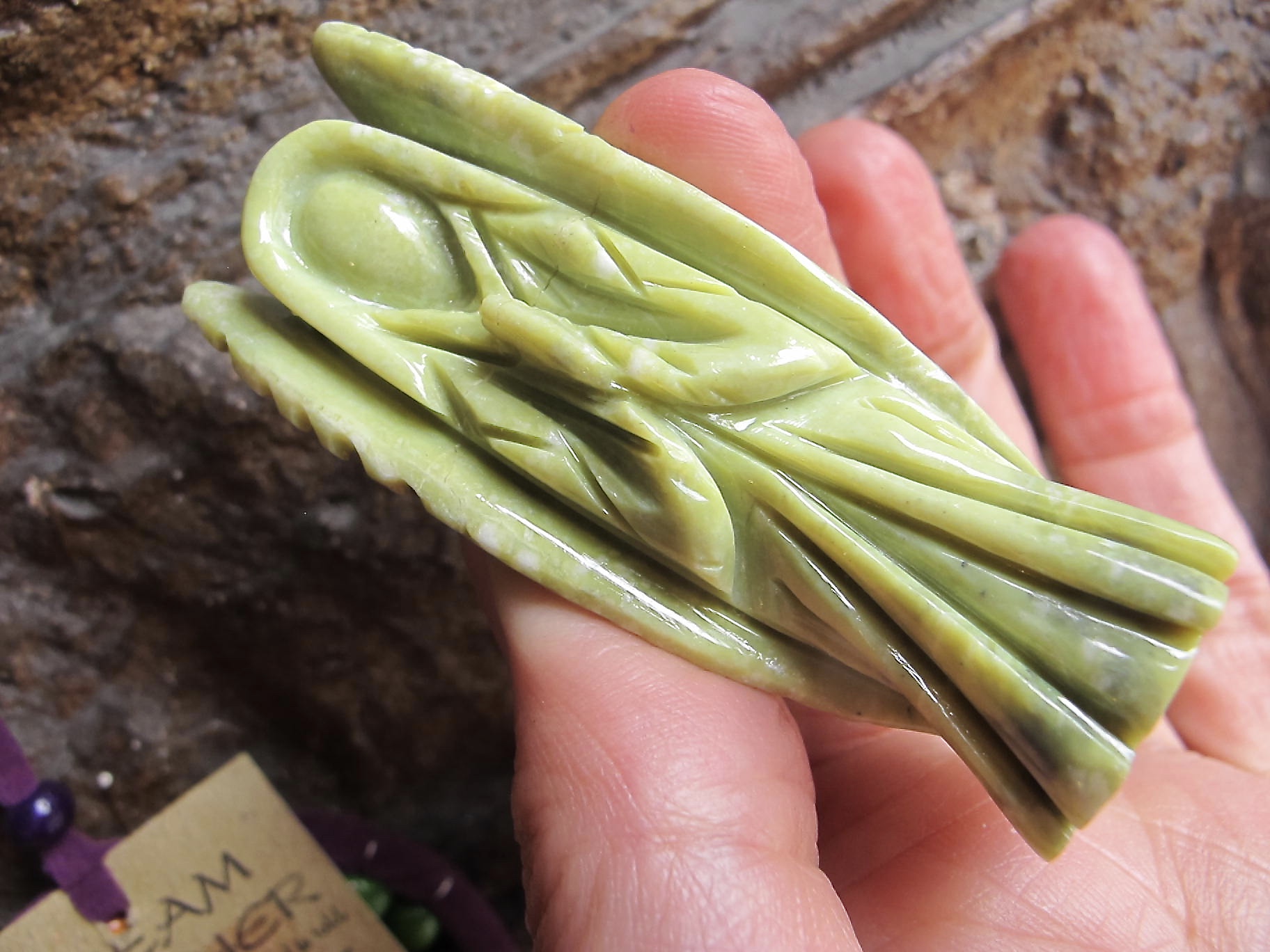 Angel Carving Serpentine Crystal stone Carved Statue
Angel Carving Serpentine
Crystal stone Carved Statue
Fancy and intricate style
Rare
6.5x2.5x2 cms
43g
Serpentine makes an exceptional meditation stone. It helps you to find inner peace. Serpentine was carried in ancient Assyria to request the gods and goddesses to provide double blessings. Nursing women used it to regulate their milk supply.
Some of the uses of serpentine include:
Protection against poisonous creatures such as snakes, insects, etc.
Balances mood swings
Encourages the ability to solve conflicts by peaceful means